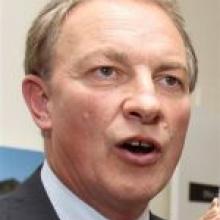 Labour leader Phil Goff appears unlikely to face any imminent threat to his leadership, but his position is fragile.
There has been intense speculation about Mr Goff's hold on the leadership since news broke about a police complaint against former Labour MP Darren Hughes made by an 18-year-old male in early March.
Mr Hughes has denied any wrongdoing. He resigned on Friday, saying his position was untenable and he wanted to focus on clearing his name.
Speaking on the Q+A TV programme yesterday, Mr Goff was adamant there was no threat to his leadership.
One Labour source said there was widespread discontent, but Mr Goff was safe because it lacked focus and there was no clear runner to go against him. Although several names were in the mix, they either lacked support or were unwilling to run.
However, there was a week before the next caucus meeting and "quite a lot of bubbling could happen in that period".
There has been speculation David Parker, Shane Jones and David Cunliffe have each started to marshall support.
Last week, Mr Jones and Mr Parker repeatedly denied the speculation. Mr Cunliffe did not return calls yesterday or on Friday.
First-term MP David Shearer's name was touted as a contender, but he firmly rejected that yesterday.
Some front-bench MPs yesterday downplayed speculation of a challenge or any serious confrontation with Mr Goff at tomorrow's meeting.
Maryan Street said the matter would almost certainly be discussed, but she did not expect it to take up too much time.
Trevor Mallard said he had not spoken to anybody and did not know if there were widespread concerns. Asked if he would raise any issues himself, he said: "I will raise issues myself if I think it's appropriate. But I won't tell you if I do."
The incident has caused a public rift between Mr Goff and Labour Party president Andrew Little, who had not been aware Mr Hughes was being investigated until journalists rang him.
Yesterday, he said he did not agree with Mr Goff's statement it was a caucus issue and did not require Mr Little to be told.
He was due to talk to Mr Goff by phone for the first time last night.