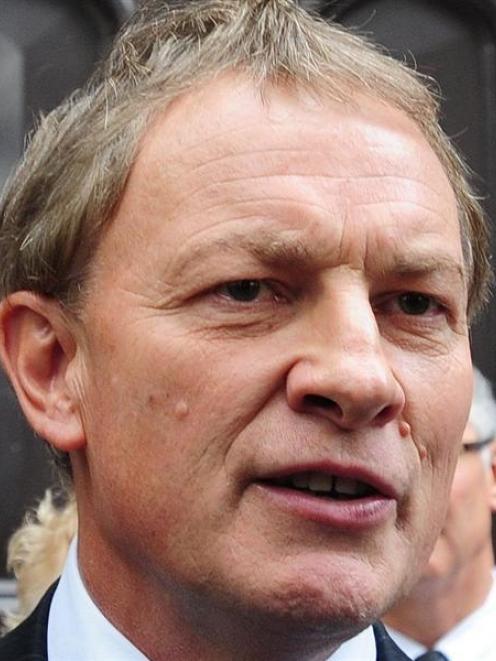 Increasing the retirement age, compulsory superannuation and restoring the contributions to the New Zealand Superannuation Fund are part of Labour's savings policy which could change policy debates on the way to the November 26 election.
Labour leader Phil Goff officially launched Labour's election campaign from the party's caucus rooms yesterday, using the release of the Saving For Our Future policy to stake his claim on becoming the next prime minister.
Prime Minister John Key had ruled out increasing the age of superannuation while he was in office, indicating he would resign from Parliament if National introduced the policy.
Mr Goff said: "I'm going to do something John Key does not have the courage to do."
That was gradually increasing the retirement age to 67.
New Zealand was facing some big issues - high private debt, lack of savings and the looming costs of an ageing population.
"The world economy is in turmoil and we are not immune. Muddling through is not an option," he said.
The past three years had shown how quickly fortunes could change. New Zealand had gone from a "healthy surplus" to an $18 billion deficit this year.
Private debt was now more than $140 billion.
"We can't anticipate every disaster or challenge that we will face in the future, but we can prepare for what we know is coming."
Labour would make KiwiSaver universal by making it compulsory for all workers from 2014. Employee contributions would remain at 2% because some families were finding it hard to make ends meet right now, let alone save, Mr Goff said.
Labour would gradually increase the employer contribution by 0.5% a year from 3% in 2014 to 7% by 2022.
To make KiwiSaver more affordable for the country, Labour would phase in the $1000 kick-start for all members at $200 a year for the first five years.
BusinessNZ chief executive Phil O'Reilly says the plan for compulsory employer contributions equivalent to 7% of employees wages would impose grim costs on businesses, to the detriment of business and economic growth.
But that would also mean lower wages as employers took the contributions into account when setting wages.
"It could also potentially lead to some job loss at the margins," he said.
The riskiest policy for Labour is its plan to gradually increase the age of eligibility for New Zealand Superannuation from 65 to 67 years. However, because the implementation would be so far delayed, and it would be done over 12 years, the backlash would be minimal.
The increase would be between 2020 and 2030, giving people plenty of time to plan, Mr Goff said.
For those now aged 46 to 56, the age of eligibility would rise by two months a year starting in 2020. New Zealanders born in 1966 or later would be eligible for superannuation at 67.
For some New Zealanders, it would not be possible to keep working for an extra two years, especially some of those doing physically demanding work, he said.
Labour would introduce a transition payment that would be at the same level of superannuation and cover the two years until they turned 67.
Mr Goff said Labour would restart contributions to the New Zealand Superannuation Fund, commonly known as the Cullen Fund after former finance minister Michael Cullen.
Contributions would restart with $750 million a year in 2012 up to the legislated level, around $2.4 billion, by 2015-16.
Labour claimed the higher capital cost from contributing earlier was more than offset by the higher tax revenue that resulted from increased Cullen Fund investments. As a result, the Crown would be $4.6 billion better off by 2024-25.