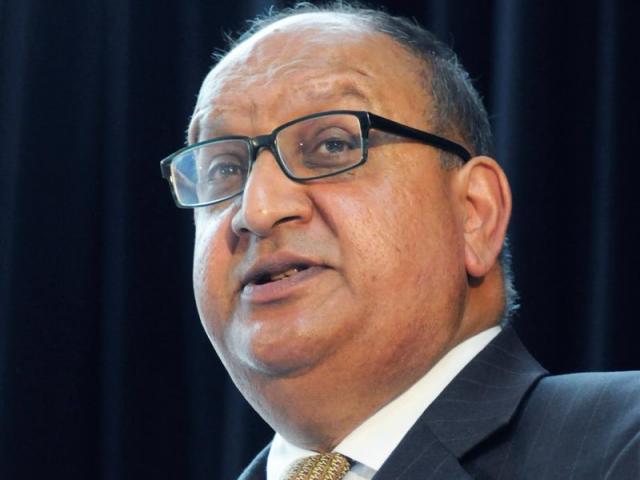 The chairman of the Royal Commission into Historic Abuse in Sstate and Faith-based Care has resigned, but says a perceived conflict of interest had nothing to do with his decision.
Sir Anand Satyanand announced his decision yesterday, saying he would step down in November to take up a part-time role as chancellor of the University of Waikato.
In a statement, Sir Anand - also a former governor-general of New Zealand - said his decision followed the widening of the scope of the inquiry last year, to include faith-based institutions.
That decision meant the scale of the work involved in the inquiry was expected to increase ''markedly'', he said.
''Because of that and the fact that the 'set-up' and development phase of the inquiry is nearly complete, I have opted to step aside for a new chair who can lead the inquiry through to the completion of this important process,'' he said.
However, when asked yesterday if his declared conflict of interest was a factor is his decision to stand down, Sir Anand said no.
''I have decided to stand down as chair from November because I'm now 75 and the timeframe and commitment required for the inquiry has doubled from what I expected when I took the role.''
In April, it emerged Sir Anand had offered to resign from his role after disclosing his Catholic faith.
Sir Anand had written to Internal Affairs Minister Tracey Martin to inform her he was a practising Catholic, involved in the Catholic community and had known bishops in ''church and social settings''.
He had declared his conflict two months before the inquiry was expanded to include faith-based institutions, but the offer was rejected by Ms Martin, who instead asked for a management plan to address any conflict.
That was not good enough for survivors and advocates, who called for Sir Anand to step down to restore confidence in the proceedings.
Network for Survivors of Abuse in Faith-based Institutions spokeswoman Liz Tonks said Sir Anand's announcement came ''months'' after details of the scope of the inquiry was known, and would be seen by survivors as ''yet another disruption'' to the inquiry.
''Whatever the reasons for his resignation ... it would have been increasingly difficult for Sir Anand to manage these conflicts, especially in public sessions of the inquiry that he would be expected to chair.''
She hoped to see a new chairman appointed quickly, and one who was independent from the institutions being investigated.
Abuse in Care executive director Mervin Singham denied Sir Anand's resignation was a setback, and said the inquiry's work to date was ''due in large measure to Sir Anand's drive and determination''.
Sir Anand had pushed for faith-based institutions to be included, among other changes, and had since overseen ''significant progress'' on the inquiry.
Sir Anand would leave after the first public contextual hearing, scheduled for October 29-November 8.
A new chairman would be appointed by November.