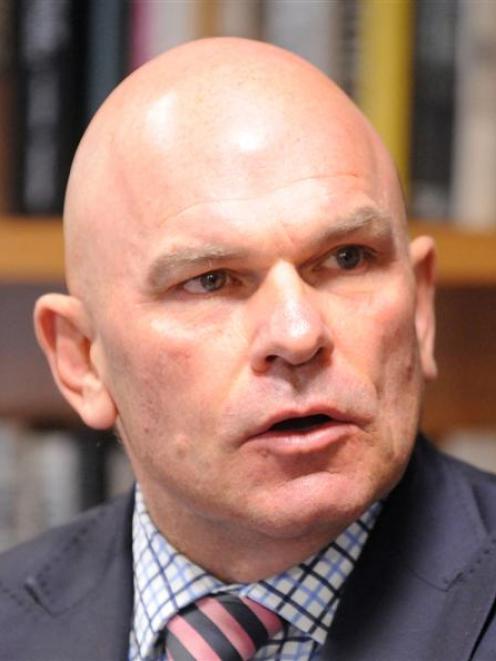 Dumped ACT deputy leader Heather Roy's adviser has confirmed there was a bust-up over leader Rodney Hide taking a defence document from her office.
Mr Hide would not say yesterday why the deputy leader lost her position that led to her resigning her ministerial portfolios.
When the ministerial portfolios were reallocated the associate defence role was dropped altogether.
NZPA yesterday sought comment from Mr Hide about an issue relating to the document but he declined to comment. That position was the same today after lawyer Stephen Franks, a former ACT MP who stood for National at the last election, confirmed Mrs Roy had gone to Ministerial Services over Mr Hide taking a document from her office.
"It was a defence paper that was a draft part of a process, it was marked restricted or something like that. There had been a dispute about whether Rodney should have access to it," Mr Franks said.
There were about seven different categories of restriction and Mrs Roy was unsure whether Mr Hide should have access or not.
"She went to ask what the rules were because... MPs and ministers aren't classified they don't have a security rating. It's assumed they are all Her Majesty's loyal servants and therefore they can see anything. In practice of course there's a whole lot of stuff that's on a need to know basis."
Mr Franks said Mrs Roy was concerned about her accountability once the document was taken out of her room.
Mr Hide refused to say yesterday why Mrs Roy was demoted.
However, the party is factionalised with ongoing tensions over the pragmatic leadership of Mr Hide rubbing up against the more right wing in the party who feel too much ground is being lost.
Mrs Roy has been seen as undermining Mr Hide and last year she was accused of working with fellow MP Sir Roger Douglas against his leadership.
Mr Franks said it was not true that Mrs Roy had ever sought to oust Mr Hide as leader and he believed it was his insecurity that led to her demotion.
After yesterday's crisis caucus first-term MP John Boscawen replaced Mrs Roy as deputy.
Mrs Roy immediately resigned her ministerial portfolios and went on two weeks leave amid a spate of rumours about faction fighting within ACT's five-member caucus which are likely to further erode the party's dismal poll ratings.
ACT is only in Parliament because Mr Hide holds the Epsom electorate which meant the party did not have to reach the normal threshold of 5 percent support.
Mr Boscawen said it was his own decision to challenge Mrs Roy.
"I believed that I could better assist Rodney in running our election campaign up until the election next year," he said.
Mr Boscawen has taken over Mrs Roy's consumer affairs portfolio and an associate commerce role previously held by Mr Hide.
Prime Minister John Key confirmed the changes and Mr Boscawen will be sworn in as a minister today by Governor-General Anand Satyanand.
Mr Key said he knew nothing about the reasons behind yesterday's events.
"I don't understand the reasons why, I have been given no explanation by the leader of the Act Party," he told reporters.
"It's fundamentally of no consequence to me, I am not part of the ACT caucus, it's not for me to be aware of those details."