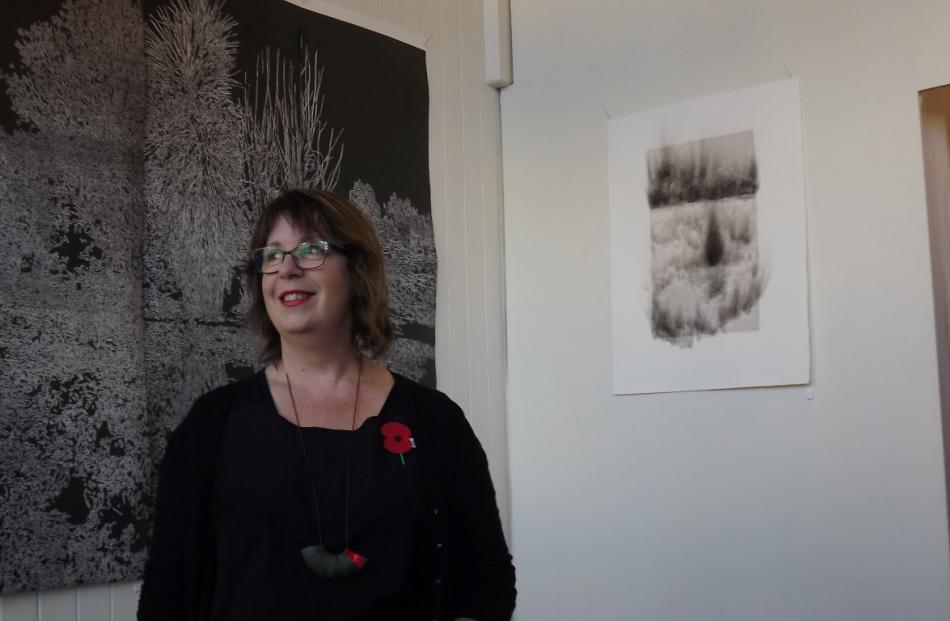 One of Fiona Van Oyen's panoramic linocut landscape prints was recently described by Felicity Milburn, curator at the Christchurch Art Gallery as "... starting with something familiar and domestic, the artist thoroughly destabilised the original imagery, leaving us with something much less certain and much more powerful."
From Christchurch, Fiona is a soon-to-graduate Master of Fine Arts student who has been studying at the Dunedin School of Art for the past three years.
Her print 'I think this is part of our garden (black)' recently won the premier award at the inaugural Zonta Ashburton Female Art Award, sponsored by Zonta Ashburton and the Ashburton Art Gallery.
This work, along with others from the series, will be on show at the Dunedin School of Art Gallery, Reigo Street from Monday 3rd - Thursday 6th April from 10am to 4pm daily.