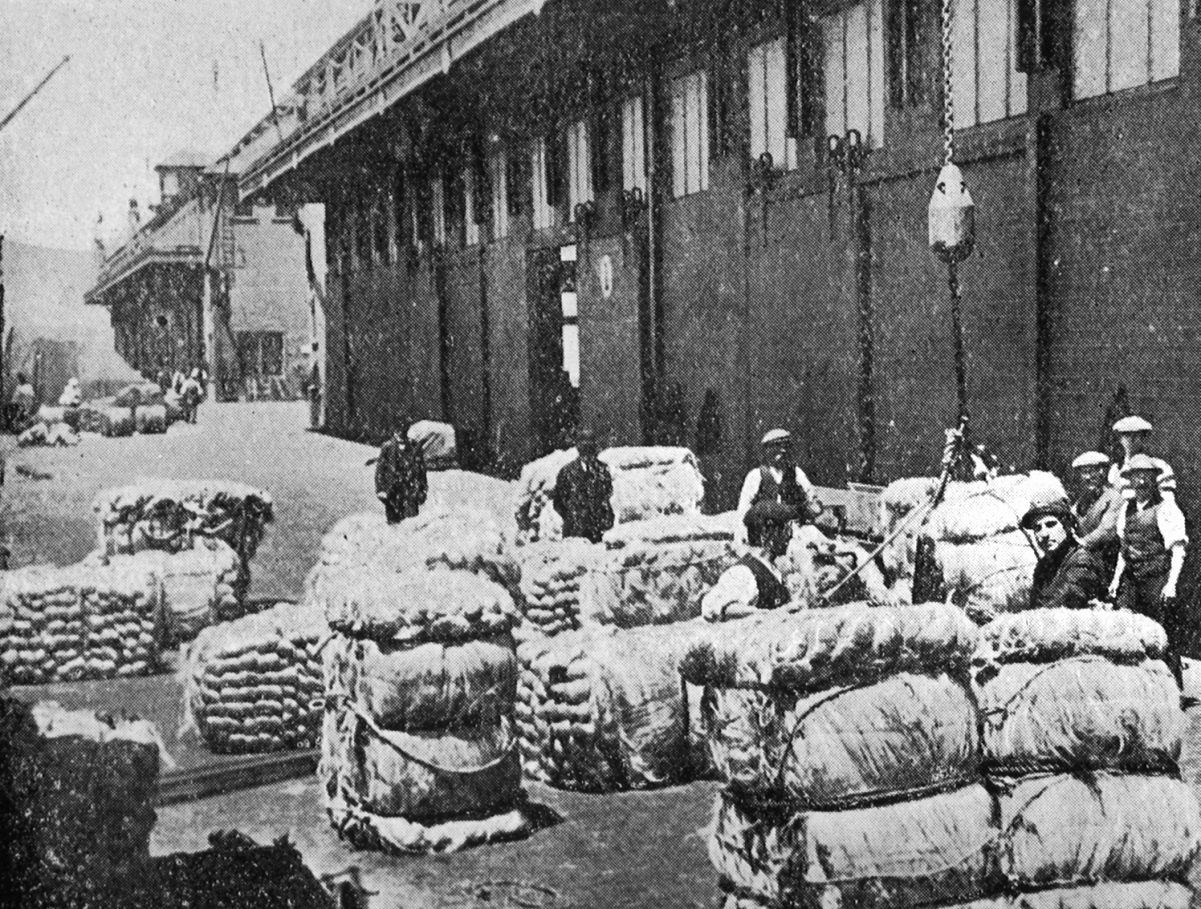 Before the war and especially during its course the hemp industry represented a considerable amount annually to this dominion, working up while the war was on to as much as £1,250,000. But now it has fallen upon evil days and mills have dosed down all over the country. Discussing the position with a Daily Times reporter, a gentleman associated with the industry said that there was practically nothing doing in the business just now, but the winter months were, of course, always slack. However, he was not very hopeful that there would be much improvement when the summer came, for the English market under normal conditions was not sufficient to make milling in New Zealand profitable, and certain European countries, whose operations would have appreciated the value of the product, had been prevented from operating. He was inclined to think that now an effort was being made on all sides to bring the world back to normality, sentiment of the sort should not be allowed to kill an industry which was profitable to the country.
Pupils' mangled answers amuse
I have here two neat howlers of Dunedin make. The first, from a Sunday School. Teacher: "Who is your ghostly enemy?" Scholar: "The archdeacon." "Ghostly" is a picturesque adjective; but what child could be expected to understand it? Probably the answer meant that the archdeacon was the enemy of ghosts. Next, from a State school examination: "For what was Lord Cecil famous?" "Lord Cecil was one of Queen Elizabeth's generals. He was famous for giving his hot-water bottle to a wounded soldier who kneaded it."
Back of this in the examinee's mind would be the legend of Sir Philip Sidney at the battle of Zutphen: wounded and dying he passed on a cup of water to a wounded soldier by his side. But why should either Lord Cecil or Sir Philip Sidney figure in the history teaching of a primary school? My friend the primary school teacher lacks a sense of proportion.
MPs debate transtasman term
Mr E. Dixon (Patea) who on Wednesday night appealed to members to drop the use of the word "Australasia" went a step further today when he suggested to the Minister of Education that teachers should be instructed to discontinue the use of the word in the schools. The Minister (the Hon C.J. Parr) said that he thought the suggested instruction would be quite a proper one. There was a great deal of ignorance in Britain and America concerning New Zealand, and the term "Australasia" might easily be held accountable for some of it. Dr Thacker (Christchurch East): "They think there's a ferry service of two hours to Brisbane." Mr Parr added that he would discuss Mr Dixon's suggestion with the Director of Education.
Home gives sick mothers respite
The annual report of the Children's Rest Home at Mornington states that 82 children have been in the home for periods  from one week to six months. In addition 80 children were boarded out in private homes in the city on account of not having room, or being not suitable for the home. The home relieved 50 mothers of burdens which they could not bear an account of their own illness. In many urgent cases doctors urged us to take children into the home, and afterwards expressed their appreciation . — ODT, 22.7.1922