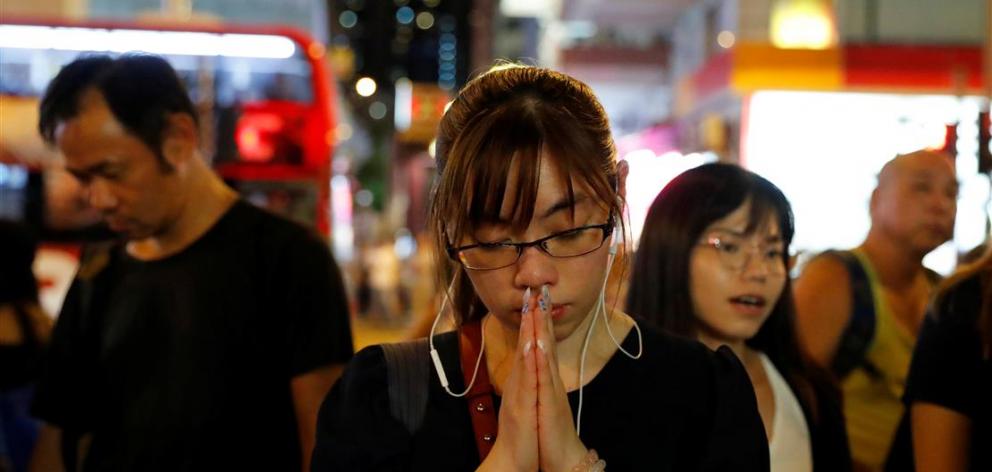 I have been watching the events in Hong Kong unfold with a personal interest as it is a place that is close to my heart. Although, my sister and I were born in Portobello,  Ōtepoti/Dunedin but we grew up in Hong Kong, arriving just after the handover from Britain back to China in 1997.
It was a big change for us, going from running around bare-foot with a river in the garden to living in a shoe-box sized apartment in a concrete jungle. As we adapted to being young Kiwis in a different country with a foreign schooling system, language and culture, Hong Kong was in a process of change as well.
It was also an interesting time of development as Hong Kong forged its own identity for itself after colonial rule whilst also wanting to maintain a distinction from China, classed as a special administrative region of China, one country but two systems. The Basic Law was meant to ensure that Hong Kong people had freedom, at least until 2047 when this is due to expire. Hong Kong has a rich history and its multicultural heritage forms the backbone of its economy and has been part of its success as an innovative business centre.
There have been a number of changes that have undermined the process of democracy in Hong Kong in China's attempt to control the city. In 2015 those that worked at a pro-democracy bookshop went missing and Lam Wing-kee accused China of abduction, detention and forced confessions which shocked Hong Kong and caused international headlines.
I visit Hong Kong at least once every three years to see friends and to renew my residency status. I have noticed Hong Kong changing. With each trip I have seen more signs of China trying to gain more control. A more obvious police presence, rows of Chinese flags, pro- Beijing politicians being installed in an undemocratic manner.
I have been disappointed at the limited coverage of the protests and the lack of discussion about the underlying threat of complete loss of democracy and freedom of Hong Kong residents. There has been a lack of media attention to a number of gross human rights violations and acts of violence that are currently being committed against the people of Hong Kong by the police.
The demonstrators should be applauded for their organisational efforts, largely peaceful and effective movements. Many are risking their safety and job security for this cause and the large numbers of protesters show that this is a very important issue to locals. Many international organisations and governments are scared to criticise China given China's power in global trade.
Initially, all of my friends were posting updates on what was happening in Hong Kong, but with the ongoing crack-down many of them are too scared to continue doing so. Some of their posts have been deleted by the government. Others are scared of losing their job over being politically engaged or having an opinion. I have also wondered how this [op-ed] will affect my ability to travel to China in the future.
I am proud of the protesters and those that are still fighting to keep Hong Kong free. 
- Jacqui Margetts was born in Portobello, grew up in Hong Kong and now resides in Dunedin again.