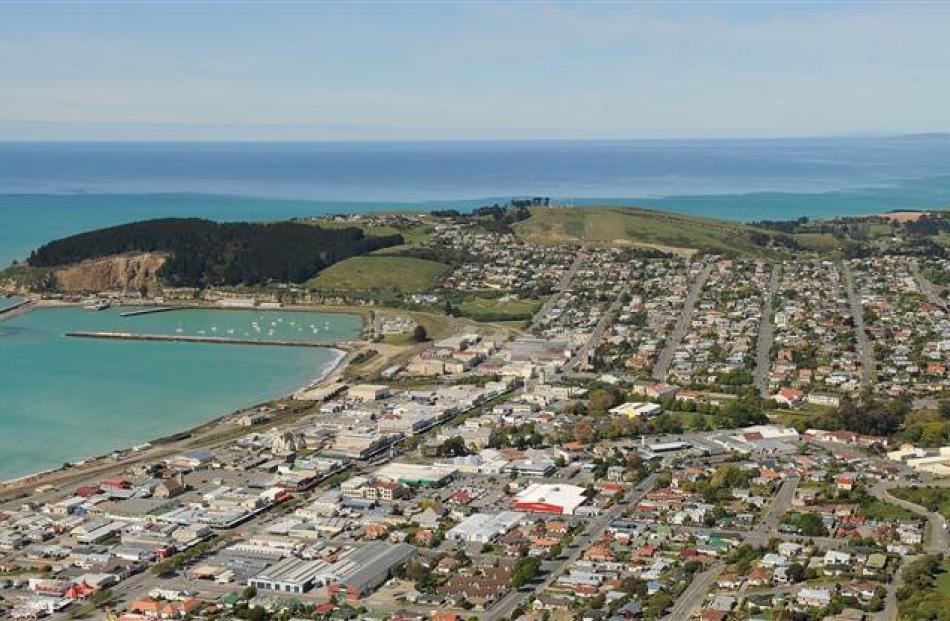 Rob Halcrow argues any further housing restraints by the Government or Reserve Bank will damage the regional housing market and make no difference to Auckland.
Much discussion has been bandied around regarding house price rises, particularly in Auckland and Christchurch.
Since I joined my father's real estate business in Auckland 50 years ago, the same discussions took place regularly although price fluctuations were not confined specifically to Auckland and Christchurch.
After the Auckland Harbour Bridge was opened in 1959, and into the 1960s, tens of thousands of basic houses were built in the Auckland region.
They were financed through State Advances at an interest rate of 3% and deposits were obtained by capitalising on the Family Benefit.
In many cases no cash deposit was required.
To a lesser extent, the same type of housing was built all over New Zealand under the same terms and conditions.
After five or 10 years, a lot of these properties came back on to the market for various reasons, one of them being the owners were not particularly house-proud and the properties became run down.
This is when the ''do-up'' people emerged, who started to buy up these properties, give them a lick of paint and paper, possibly new carpets and drapes, a little landscaping and a general tidy-up. Get hold of the real estate agent and flick it on.
Buying cost $3000, expenses $500, selling for $3900, profit $400. Good money in those days as the weekly wage was around $50.
These were the first of the quick-flick speculators, and such was the extent of activity that in 1972 the Labour government of the day brought in the Property Speculation Tax Act.
Some of the taxes were up to 90% , which subsequently saw virtually all properties being bought and sold by these people taken off the market.
The result?
Not hard to guess.
It then created a shortage of that first-home-buyer type of property which, of course, started prices rising.
Supply and demand.
House prices doubled in no time at all.
The Property Speculation Tax was repealed in 1976.
A capital gains tax, stamp duties or other punitive measures will not reduce house prices, quite the contrary.
These taxes have not kept prices down in Australia and other countries.
Some political parties blame immigration for increasing prices.
During the Labour-Coalition period 1999 to 2007, house prices in New Zealand doubled, and this was at a time when net emigration was 20,000 to 30,000 a year.
The problem was still supply and demand.
The supply is so short in Auckland, the issue has been building up for years, that demand will increase prices.
People who buy with the intention of selling quickly for a profit are liable for income tax.
There is legislation in place so the IRD can tax these people.
Conversely, the supply and demand situation can make house prices go down.
People may leave districts when industries close down, for example Patea and Bluff freezing works.
Places like Westport may see a downturn when the cement works close, although some areas there could be popular as ''lifestyle'' destinations.
Property owners who are landlords do not use their properties the same as speculators.
They mainly have the properties long term, primarily because tenants prefer a secure tenancy.
This also gives landlords the opportunity to do repairs and maintenance over an extended period which can also fit in with cashflows to pay for such work.
Landlords in Auckland and Christchurch will have had property values rise to such an extent they will be tempted to sell.
Whether they will be subject to tax will depend on their intent when buying the property, although there is now also the specific tax for investment houses in Auckland sold within two years.
Landlords in the regions have not seen any major gains in property values over the past seven years.
In Wanganui, Manawatu and Southland, there has been a slight decrease in values over that period.
It has been a time when landlords have had to run their business in a careful and cautious manner.
Fortunately, interest rates remain relatively low.
There has been talk from the Reserve Bank to make banks categorise residential property lending as a separate asset class and hold more capital against the loans, as it believes these types of loans have a higher chance of default. What does this mean?
It is not exactly known yet, but you can bet that it would, for a start, mean higher interest rates.
Any increases in costs, particularly in the regions where values are static, can only result in one outcome - higher rents.
The Government and the Reserve Bank have a problem with rising Auckland and Christchurch house values.
But that problem is with supply and demand only.
Christchurch house values are stabilising as supply is increasing.
With adequate supply in the regions, values are only, on average, up about 7% since the Global Financial Crisis.
Any further restraints that may be imposed by the Government or Reserve Bank will damage the regional housing market and make no difference whatsoever to the Auckland market.
• Rob Halcrow is president of the North Otago Property Investors' Association.