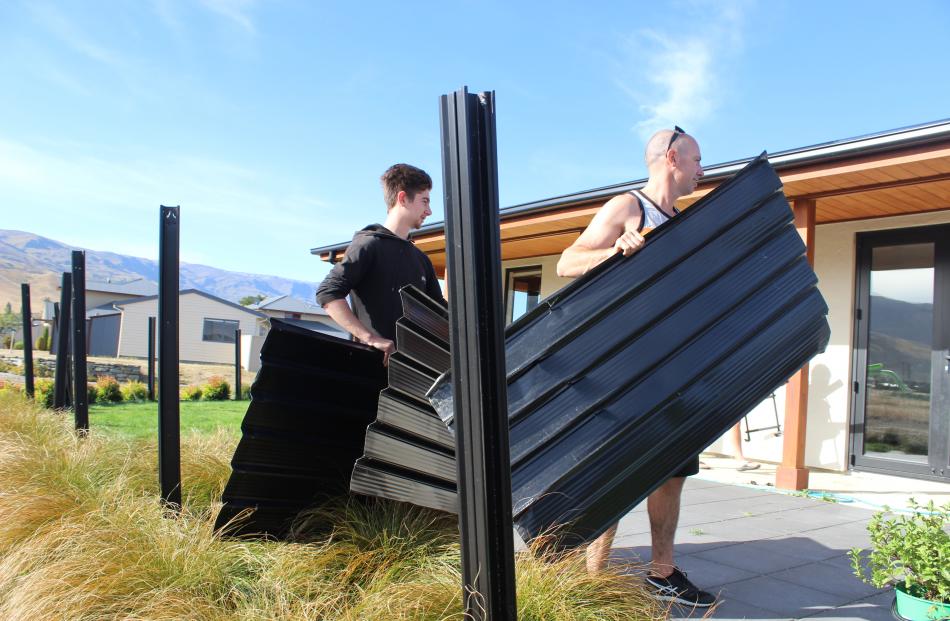 A series of mini-tornadoes left a Cromwell woman ''shaking and terrified'' and caused a trail of destruction in the town last night.
Police warned residents to stay inside after objects were thrown high into the air about 5.30pm.
Sergeant Bruce Terry, of Cromwell, said the mini-tornadoes had thrown loose building materials, such as roofing iron and even a fence, up to 500m in the air.
A power pole was blown down, trailers overturned, a trampoline was lifted and a few windows had been blown in.
St John spokesman Ian Henderson said no-one was injured.
Cromwell resident Jan McGregor said she was ''shaking and terrified'' as scraps of metal flew past her home in Waenga Dr.
''I was in the bathroom and my dog came running in and jumped in my arms.
''I looked out the window and saw pieces of metal flying towards me.
''Luckily they must have missed the house.''
Another resident, Ben Cormack, was driving down the street with friends when he saw one of the first tornadoes.
''We saw a fence of one of the houses was completely destroyed.''
He and a group of neighbours helped to clear the debris from the property, as the owners were out of town.
''At one point we were standing in our back yard and we saw three more [tornadoes] pop up.
''They flung bits of metal in the air.''
A police spokeswoman said there were reports of up to four mini-tornadoes in the Sommerfields area.
Police warned motorcyclists and drivers of heavy vehicles to avoid travelling through the Cromwell basin.
A Fire Service spokesman said Cromwell firefighters responded at 5.49pm after a power pole fell near the corner of Ord and Kawarau Gorge Rds.
Delta operations manager John Campbell said the pole fell as a result of the tornado and several hundred customers in Bannockburn, Hawksburn and Ripponvale lost power.
Linemen repaired the pole and power was restored about 10.30pm.
- Additional reporting by Shawn McAvinue