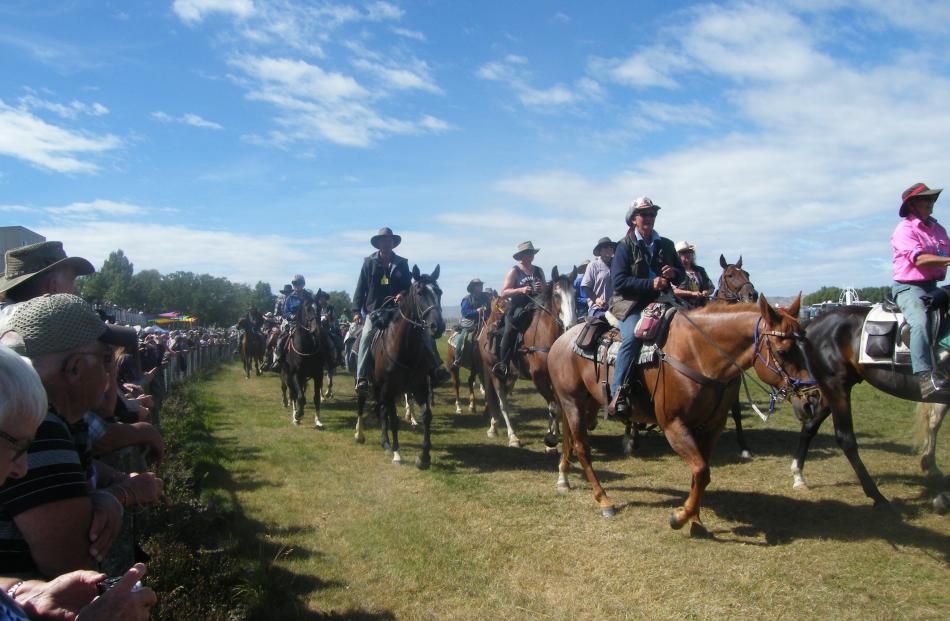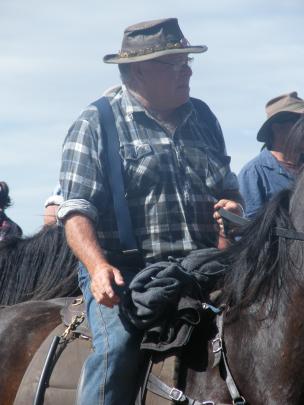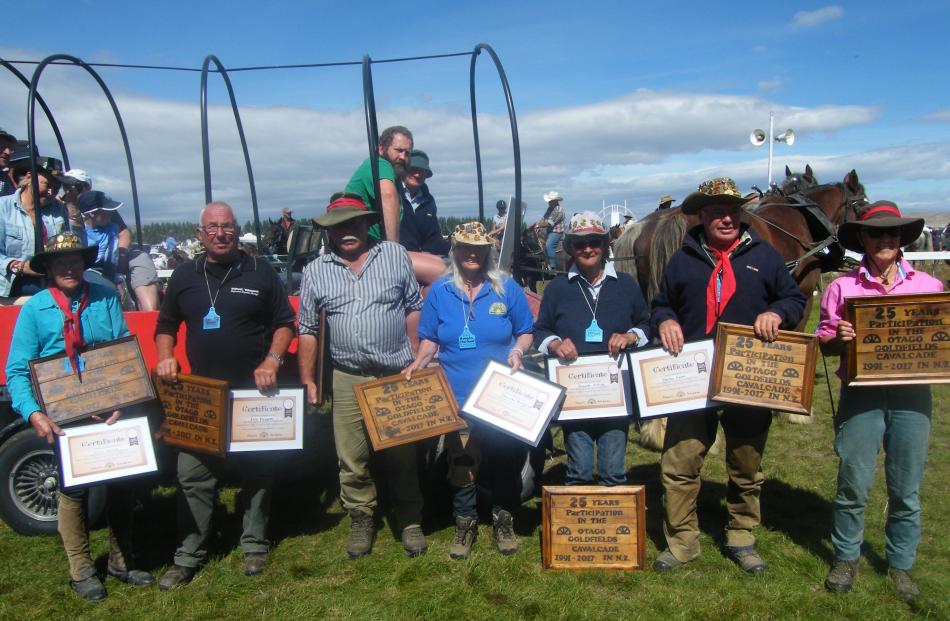 It was a "big seed to sow", and 25 years ago Fleur Sullivan could hardly have imagined the Goldfields Cavalcade would become what it had today, she said.
But her vision of bolstering small communities and showcasing Otago's goldfields heritage had not only worked but prospered, honouring the old-timers who founded our region and the horses that transported riches across the region.
Almost 500 people on nine trails took part in this year's anniversary cavalcade and all paraded proudly past a crowd of more than 2000 people at the Omakau Racecourse on Saturday.
Seven people have done all 25 cavalcades and they were presented with commemorative certificates and plaques.
Ms Sullivan, who suggested the cavalcade 25 years ago and with a small group organised the first one, was also honoured in front of the cavalcade crowd, acknowledged as being the instigator of the event and celebrated for her vision.
Roberta Laraman, who rode the first cavalcade and was then cavalcade co-ordinator for 17 years, was also thanked for her involvement, and both women said the 25th anniversary was an emotional day.
"It's been an amazing journey, totally life-consuming and emotional," Mrs Laraman said.
"After 25 years, I'm just damn proud."
Ms Sullivan, whose father was a drover, said those travelling the back-country in the cavalcade were seeing some "special places".
"Every time you follow these trails you've got a chance that nobody else has ever had since the drovers went these ways, and the miners."
Otago Goldfields Heritage Trust president Martin Anderson thanked the landowners who welcomed cavalcaders on to their land, plus cavalcade trail bosses and host-town committees.
About 200 volunteers had helped with this year's cavalcade, and he estimated every cavalcade put about $200,000 into local communities through things such as catering contracts, fundraising stalls and other contributions.
He  praised seven-year cavalcade co-ordinator Terry Davis.
"He's got the right sort of attitude and energy, he's an outdoors person and has a farming background. He fits the bill perfectly."