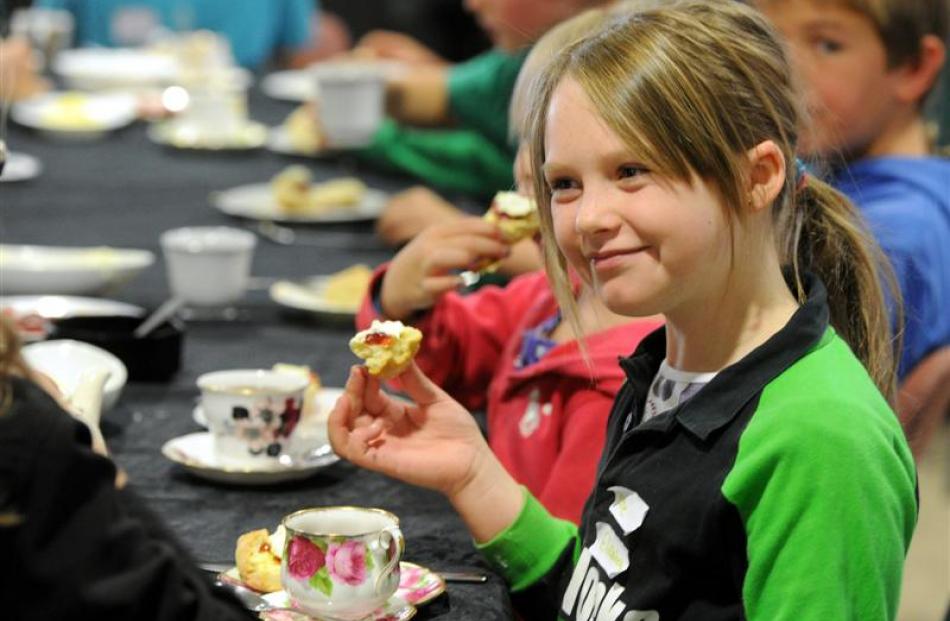 The opportunity to have afternoon tea with all the trimmings had a group of 14 Alexandra children on their best behaviour this week. Good manners were to the fore for the ''posh'' event which was part of the Central Stories Museum and Art Gallery school holiday programme called ''Life in the Victorian Era''. Zoe Rendall (9, above), of Alexandra, enjoys ''high tea''.
The children made a ''Faberge'' egg and played games from the era. They learned how to make butter and scones during the session and then enjoyed ''high tea'' using bone china cups and saucers.
There was much laughter after museum project manager Rachel Checketts reminded them behaving like ladies and gentlemen meant the ''men'' had to pull out the chairs for the ''ladies'' to sit on. The session was the second in three themed days in the holiday programme. The final one is ''Life in Samurai Warrior Japan'' on Tuesday.