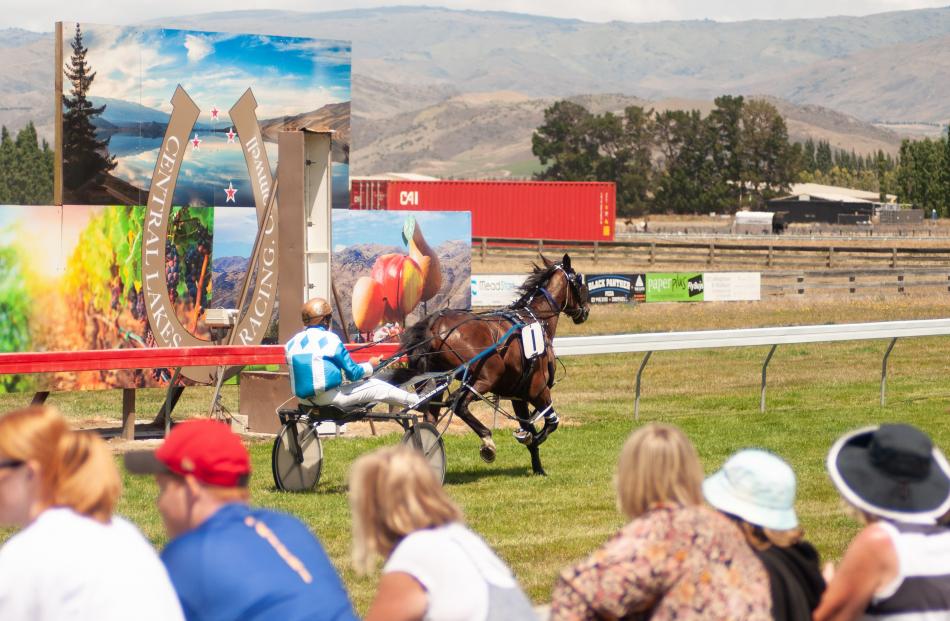 Competition was fierce on and off the track at the Cromwell Trots yesterday.
From the in vogue stylings of the Fashion on the Field catwalk to the children's sack race and best car-boot picnic competition, as well as big bets on the horses, there was plenty to keep punters occupied.
The Wyndham Harness Racing Club has hosted its annual race day at the Cromwell Racecourse since 2008, and organisers say it has gone from strength to strength.
The event was the final in the Southern Harness Racing Dual 3 Meeting which also included the Omakau and Roxburgh Trots.
In the fashion stakes yesterday, competition was tight.
Clyde tradie Anthony Diack was at the races for his stag party and took to the catwalk in an outfit designed by "the boys".
While a crowd favourite, he was unable to beat the stylings of the true fashionistas.
Zara Glover (15), of Garston, won the best fascinator title.
The Columba College pupil created her own fascinator, inspired by summer and designs she had seen online.
"I looked at some pieces online and thought, 'I could probably make these as well'."
She was no novice to the Fashion on the Field, having entered four times previously.
"I just like dressing up for the day,"she said.
In children's competitions, the sack race brought out the no-fear nature of youngsters with many dives to the finish line.
Olive Rutledge (12), of Invercargill, employed a "no-hands" technique to secure her victory in the race.
She dived across the finish line, beating the competition by a narrow margin.
She had competed last year and while she had not been training for this year's event, she was happy with her performance.
Her advice for those wanting to win future events was "just jump".
On the track, racing was close, and the addition of big bets added to the intensity.
One brave punter bet $15,000 on race 5 only to walk away empty-handed.
Wyndham Harness Racing Club president Bathan Muir said the event was a great day out for all the family and he was pleased with how it was received by trainers, drivers and the public.
"It's been a super day," he said.
"We just can't do this without all the volunteer help. It makes it a great day out."