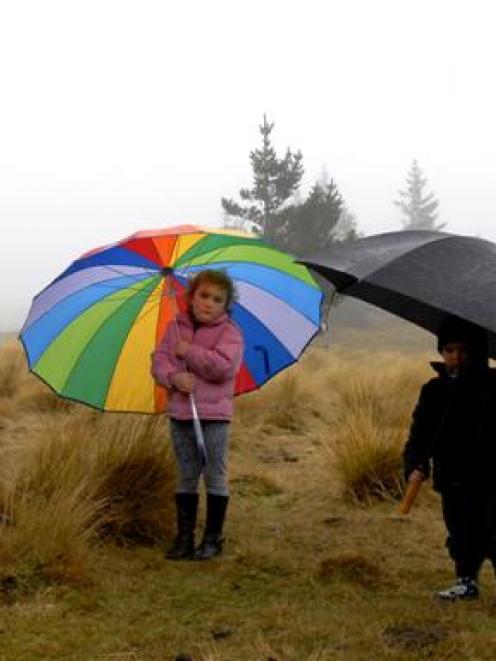 Further southern wind-farm development is hamstrung as long as South Island generators carried the cost of the Cook Strait electricity cable, TrustPower chief executive Vince Hawksworth says.
Speaking at the site of the company's Mahinerangi wind farm yesterday, Mr Hawksworth said the controversial transmission charges would need to change for the Government to reach the target of 90% of electricity to be generated from renewable sources by 2025.
Mr Hawksworth yesterday turned the first sod in the wind-farm project ahead of the arrival of the first of 12 Danish-made turbines in January.
TrustPower has consent to build a 200MW wind farm, but will first build only 36MW to supply the local network rather than "take on the economic burden" of paying transmission charges to supply the national grid.
The Electricity Commission is reviewing the charge which South Island generators must pay to get their electricity north.
At the time the commission approved the charge, it believed it would provide a strong signal that generation should be built in the North Island.
Some generators say this could discourage investment in South Island renewable resources.
Mr Hawksworth said he hoped work being done within the industry and Transpower on the charge would help make southern projects more viable.
He noted TrustPower would not move on its Kaiwera Downs wind farm, in Southland, while the charge was so proscriptive.
"At the moment, going to the next stage in the [Mahinerangi] project and connecting to the grid without those charges being dealt with in another way, well, it is sub-economic.
"We wouldn't make that investment in the interests of our shareholders."
Mr Hawksworth said the farm would produce its first power in February and stage one would be fully commissioned by May.
Its electricity would travel the line used by the Waipori hydro scheme to Dunedin's Halfway Bush substation.
It is expected to generate more than 40% of its rated output per year and produce enough electricity for 13,000 Dunedin homes.
It is Otago's first large-scale farm. Pioneer Generation commissioned a three-turbine farm near Roxburgh last year.