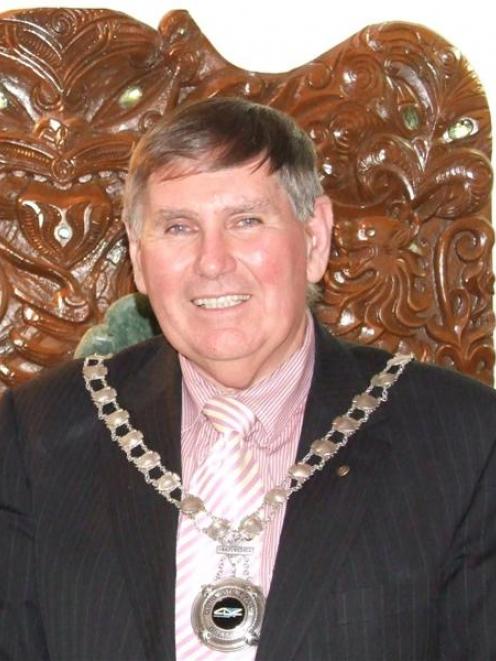 Clutha District Mayor Juno Hayes reckons the $75 million Mahinerangi wind farm could help his region and Dunedin City emerge from the recession.
The wind farm's seven-month construction phase would provide work for up to 30 people and could be worth about $12 million to the regional economy, but Mr Hayes yesterday expected much more.
"This extra electricity capacity gives us even more security, and that's crucial if we want to get out there and start canvassing business to come in to the area.
"It's part of the equation that will be very appealing," Mr Hayes said.
Mr Hayes, who was at the blessing of the Mahinerangi wind farm yesterday, said confidence the lower South Island had emerged from the recession had waned.
The region was still "in tough times" and "as far as local government goes, the recession is just kicking in".
"We're $7.5 million down from [the New Zealand] Transport Agency for our roadworks because it is all pouring into Auckland, so times are tough.
But with this project, with all the contractors that will be involved, we've got a bit of optimism."
There would be more jobs if TrustPower extended the project past the 12-turbine first stage and work had to be done to link the project with the national grid, Mr Hayes said.
Contact Energy is also considering further generation on the Clutha River.
"Some of the community up here weren't too happy with the idea with the visual aspect and what have you but we've got to have progress," Mr Hayes, who was on the consent panel that considered the wind-farm proposal, said.
Dunedin City Council economic development unit manager Peter Harris said the project would reinforce confidence that Dunedin was a good place in which to do business and invest.
Electricity supply was vitally important to businesses, and access to renewable and environmentally sustainable electricity might prove a drawcard.