Winds have eased as fire crews battle an big blaze near Macraes, inland from Palmerston.
A Fire and Emergency New Zealand (Fenz) spokesman said they were called to the fire, in the Red Bank Rd area, about 6.30am today.
The fire started as a controlled burn, but quickly went beyond the intended boundary and got out of control. 
Three helicopters and two firefighting ground crew would continue to maintain the perimeter of the fire until evening. 
Crews were this afternoon waiting for the cool southerly front to help manage the fire.
Firefighters would return in the morning to continue damping down hotspots.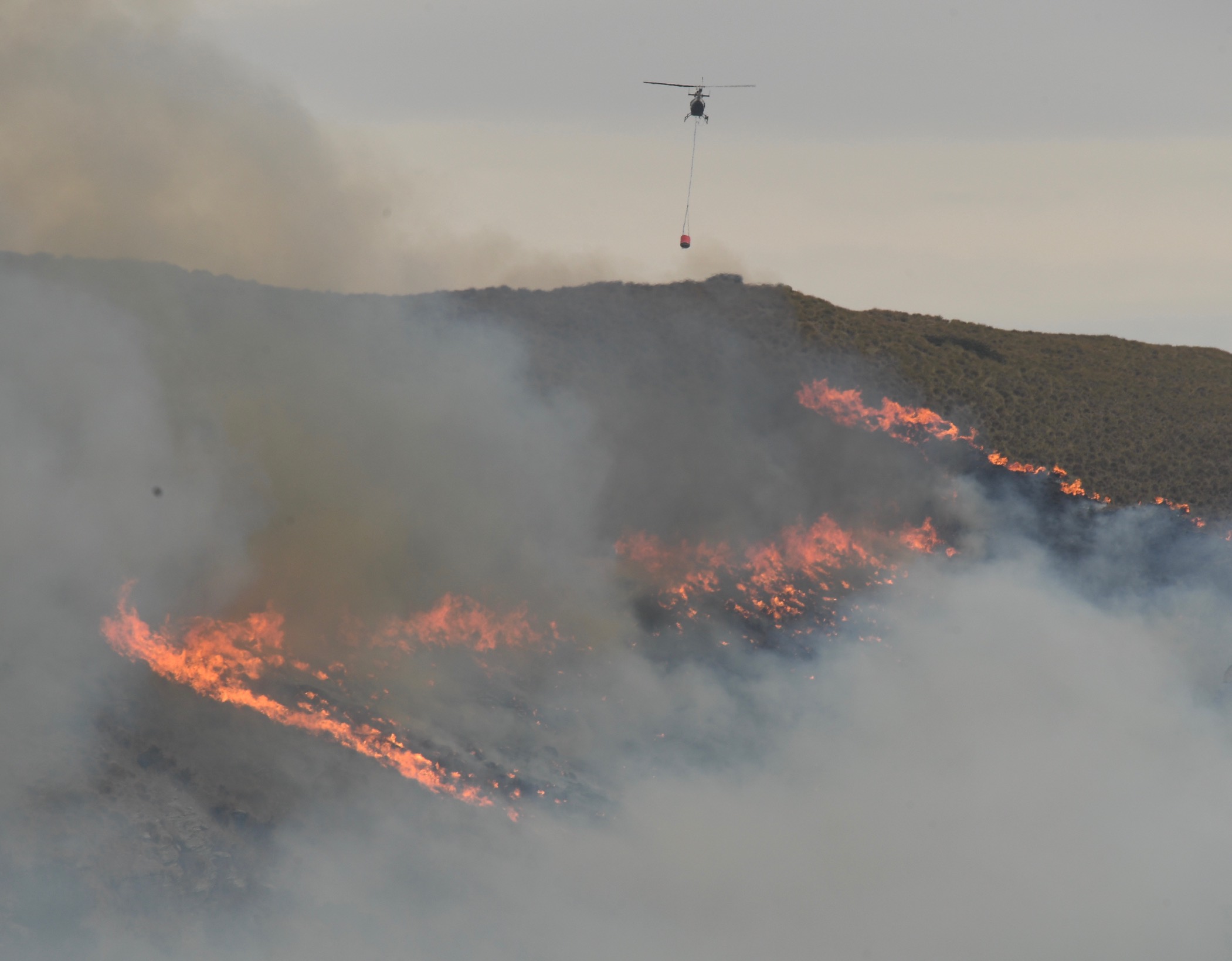 Waitaki Deputy Principal Rural Fire Officer Mike Harrison said this morning the fire was fanned by strong northerly winds and had burnt more than 800ha of tussock land.
"It is going to be quite difficult in these strong winds."
However, Fenz spokesman Andrew Norris this afternoon said the winds had eased and the temperature had dropped, making conditions easier for crews. 
There was no threat to property, and crews had ensured power lines providing power to the Macraes township were protected, Norris said.
He was confident the fire would be contained.
Firefighters were hopeful some forecast rain today would provide further relief.
A command centre had been set up on Golden Bar Rd.
Yesterday fire managers were asking people to be responsible and refrain from lighting fires until conditions eased.
Fenz asked people to check the forecast before burning and to ensure no strong winds were predicted for the 48 hours after burning, Otago Deputy Principal Rural Fire Officer Jason Sarich said.
Wind conditions in the Middlemarch area were strong in exposed places today, according to MetService.