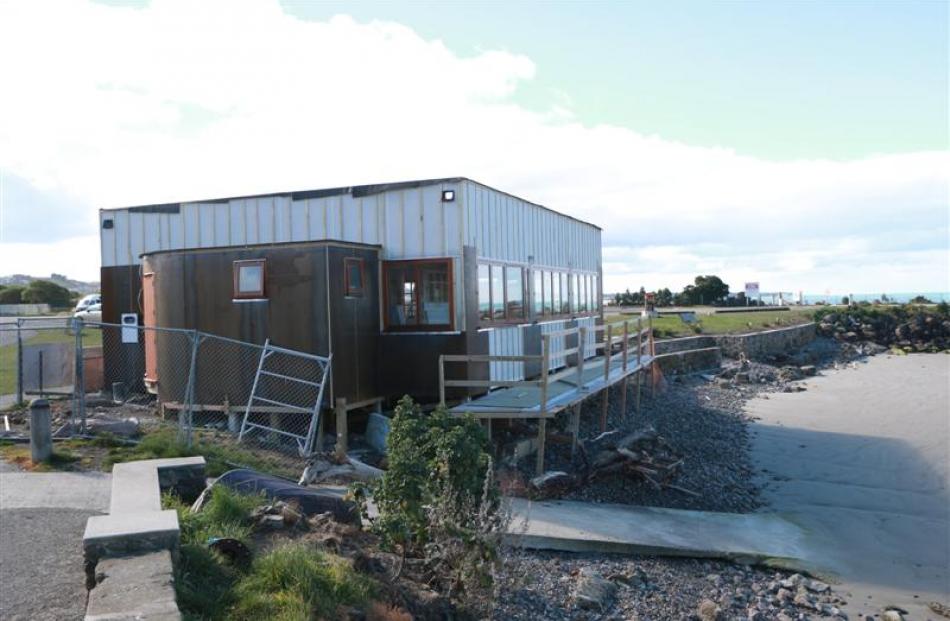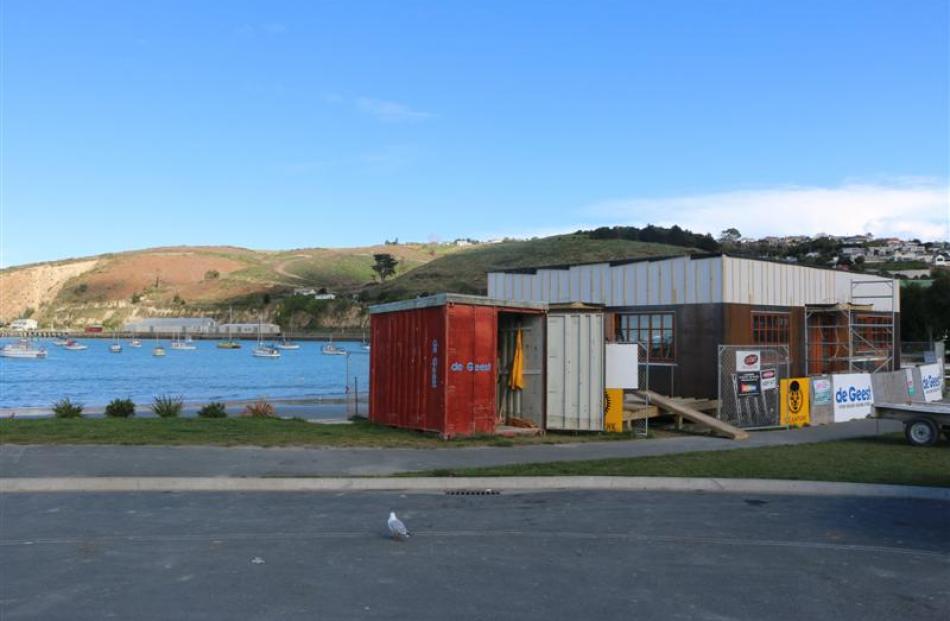 This summer is going to be ''huge'' for Oamaru, Brian de Geest says ahead of the opening of his Steampunk-themed beachfront cafe development.
Work to prepare the site of ''The Steampunk Cafe'' started in May 2013 and, all going well, it will be opened for business this Labour Weekend.
''The Steampunk Cafe'' has been built in the same site of an historic kiosk of the early 1900s in Oamaru's Friendly Bay.
''But this one just might blow a bit of smoke occasionally,'' building lessee Sally-Ann Donnelly said.
The cafe will sell ice creams, milkshakes, fish and chips and burgers.
The menu would also have ''a little bit of tradition'' with sandwiches as well as the inclusion of some ''funky'' salads.
Mrs Donnelly said she hopes to have the cafe open between 10am and 7pm, seven days a week.
The cafe, seating 20 to 30 people, will create at least four new jobs in Oamaru.
She expected the building's rusted metal-looking exterior would ''fit into the area just fine''.
Waitaki District Council owns the land, which was commercially leased to Mr de Geest in 2007 and his plans for building a cafe at the site gained resource consent in 2010.
Mr de Geest, whose company de Geest Construction is constructing the building, said there was still a lot of work to be done before a Labour Weekend opening.
This week, they were working on lining the interior.
''[But] it's going great,'' Mr de Geest said.
''It's looking awesome.''
''It's exciting times for Friendly Bay ... it's going to be a huge summer for Oamaru.''
Mrs Donnelly expressed interest in the project before she took over the lease of the historic Criterion Hotel and went into partnership with Cristy Holding at Housekeepers Design, in the old Loan & Mercantile building.
Mrs Donnelly also runs Portside Restaurant and owns Fat Sally's bar, which celebrated its 10th birthday on Sunday.