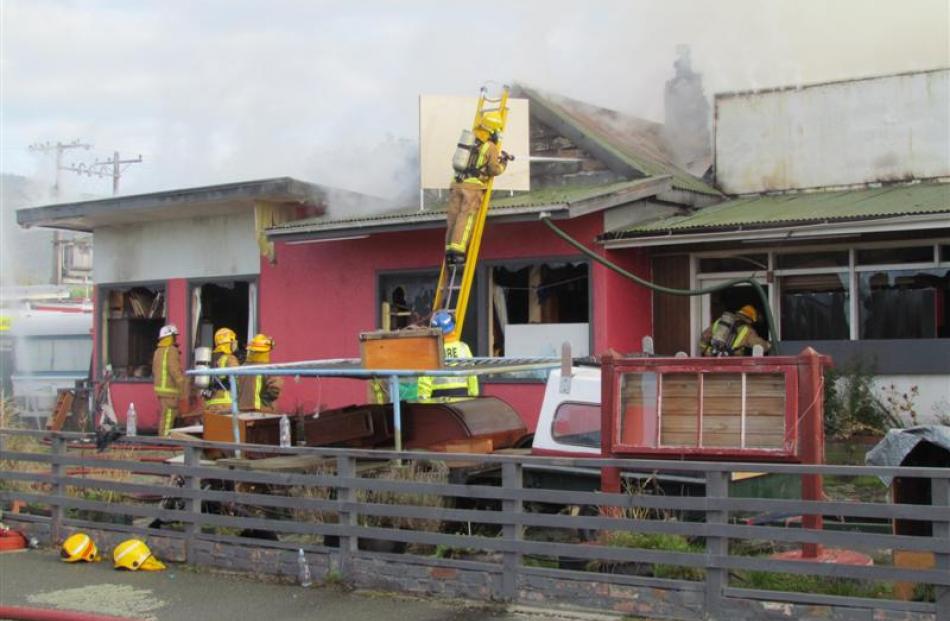 Waimate and Glenavy firefighters had to deal with one of their most difficult fires in recent years after a house with shops attached caught fire yesterday morning.
A man, the sole occupant of the house on the corner of Mill Rd and Shearman St in Waimate, escaped unhurt but was shocked when the fire broke out about 8.45am and spread through the roof into the shops.
About 20 firefighters along with a tanker and appliance from Glenavy and two appliances from Waimate were at the fire for about five hours before being satisfied it was out.
Waimate Deputy Chief Fire Officer Roger Bell described fighting the fire as ''extremely difficult'' because of the amount of goods the man had stored in the house and former shops, where he was planning to set up a second-hand outlet.
With narrow passages and goods stacked up, it was not safe to send firefighters inside until the fire was under control, Mr Bell said.
Instead, firefighters attacked the fire from outside, including removing roofing iron to get at some of the flames.
The house and shops had major fire and smoke damage.
During the fire, smoke could be seen from around and on the approaches to Waimate.
Mr Bell said it appeared the fire started in the house and its cause was being investigated by fire safety officers.