Thousands of samples from farms at risk of being contaminated by cattle disease Mycoplasma bovis are to be analysed as the Ministry for Primary Industries ramps up its testing regime.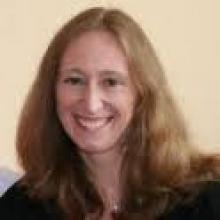 MPI spokeswoman Eve Pleydell told those gathered at a public meeting in Waimate on Thursday for an update on the disease outbreak in South Canterbury that thousands of samples had been taken from each farm.
More than 6000 samples could be taken from the 16 farms in the Van Leeuwen Dairy Group that were on restrictions since some cows were found to be infected,  and up to 17,000  could be taken from other farms.
Nationwide,  120 properties, at a conservative count,  might have to be tested, Dr Pleydell said.
About 100 people attended the meeting at the Waimate Showgrounds.
Over the next three months, the ministry's animal health laboratory at Wallaceville, in the North Island, would process up to 33,000 samples as ministry staff hunted down the disease and its source, Dr Pleydell said.
"As of next week, they're going to be expecting to process nearly 3000 samples a week. We're going as fast as we can. Even at that level, it's still going to take us another 12 or 13 weeks, estimate, to get through all the sampling.
"At this moment we've received 4424 samples. Fifteen hundred and fifty-two of those have been processed, so it's a real work in progress."
One of the challenges of dealing with the bacterium was that it was new and analysis had to be done in a high-security containment laboratory, Dr Pleydell said.
There were limited numbers of those around and the Wallaceville laboratory was the only one accredited to "do this disease".
She said MPI would  work with other laboratories to train staff and make sure the right containment facilities were in place.
"It's going to take us a couple of months."
The disease response team would also survey farmers nationwide to identify any at-risk properties.
Veterinary Centre Oamaru spokesman Mat O'Sullivan said veterinarians were also being asked to collate information around antibiotic sales and records of somatic cell counts, and  to "jog their memories" and think of cases where they had seen unusual lameness  in the past six months.
The survey would help rank the potential risks of people's farms, he said.
"If you accumulate  a certain amount of points, you'll probably get a phone call from someone to suggest we come out and take some samples."
MPI response director Geoff Gwyn also used the meeting to talk to farmers about seeking compensation if they felt MPI's activities had infringed on theirs.
"If you believe you have incurred a loss as a result of our actions, first and foremost keep records. It's no good coming to us in three months' time saying 'I incurred a loss but didn't keep a record of it'. It's got to be verifiable."