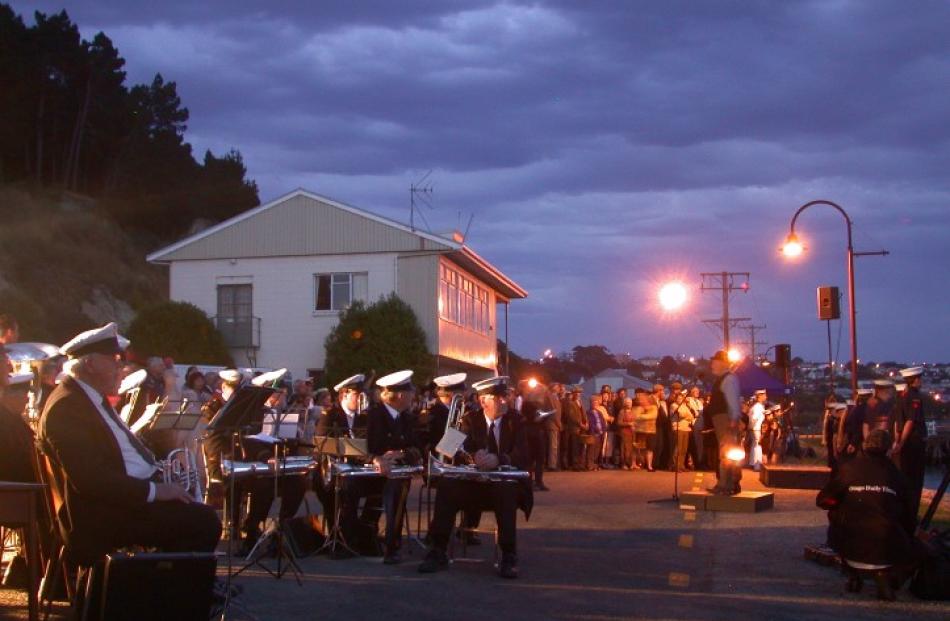 About 250 people made the effort to get out of bed early for a re-enactment of the arrival of the Terra Nova at Oamaru Harbour 100 years ago to bring the news to the world that Captain Robert Falcon Scott and his South Pole party had died.
The re-enactment was part of Scott 100 celebrations which started on Waitangi Day and end today.
On February 10, 1913, the Terra Nova arrived secretly off Oamaru Harbour and two crew came ashore to telegraph the news to sponsors and news agents, who had paid for the expedition, in London about the fate of the Scott Antarctic exhibition.
People started arriving at Oamaru Harbour just after 5am for the moving 6am re-enactment, which included the five crew arriving by tender and being challenged by the night watchman, two coming ashore and demanding to see the harbour master.
After, people led by the Waitaki District School's Pipe Band, Waitaki Mayor Alex Familton and Royal New Zealand Navy representative Commander Tony Millar paraded around the harbour to St Luke's Church for a service.
A wreath was to be laid at the Scott Memorial oak in Arun St followed by a re-enactment of transmitting the bad news to London by telegram at the former Oamaru chief post office's telegraph room, now part of the Waitaki District Council headquarters.