Located about 10km south of Oamaru, Totara is a thriving community.
It is well-known for its historic buildings such as Totara Estate, from where the first shipment of frozen meat was sent to England in 1882, and the Clarks flour mill, constructed in 1866 and still operating today.
It is also the base of the Williamson family, who over the past several years have dominated the Otago harness racing scene.
Oamaru reporter Daniel Birchfield recently headed down for a visit.
Totara School pupil Harmony Robinson (right) plays at Totara School's playground.
The school has grown steadily in recent years and now has 43 pupils from years 1 to 8.
The school describes itself as a small community, focused on building a family-like atmosphere for its pupils.
It takes pride in the leadership opportunities it offers it pupils and the high achievement results it consistently produces
Liko Inkersell stocks up the vegetable department at Brydone Wholefoods off State Highway 1 at Totara.
The business was opened by Sue Smith in Oamaru in 2002. The family previously owned 28ha market garden Brydone Growers.
The shop and market garden were sold in 2008, but the family decided to buy the shop back in 2012, when it opened in its present location.
Totara Estate property manager Keren Mackay wanders the grounds of Totara Estate. The sprawling former farming property, now a tourism attraction, is best known as  the birthplace of New Zealand's frozen meat industry.
Carcasses were prepared there  then taken by farm dray to the nearby railway station for transport (in ice-cooled wagons) to Dunedin.
Dunedin left Port Chalmers on February 15, 1882, with a shipment of 4311 sheep carcasses, 598 lamb carcasses, 26 pig carcasses, 2226 sheep tongues, small quantities of hams, rabbits and turkeys and 246 kegs of butter.
It arrived in London in May and the goods were declared ''by far superior to any other''.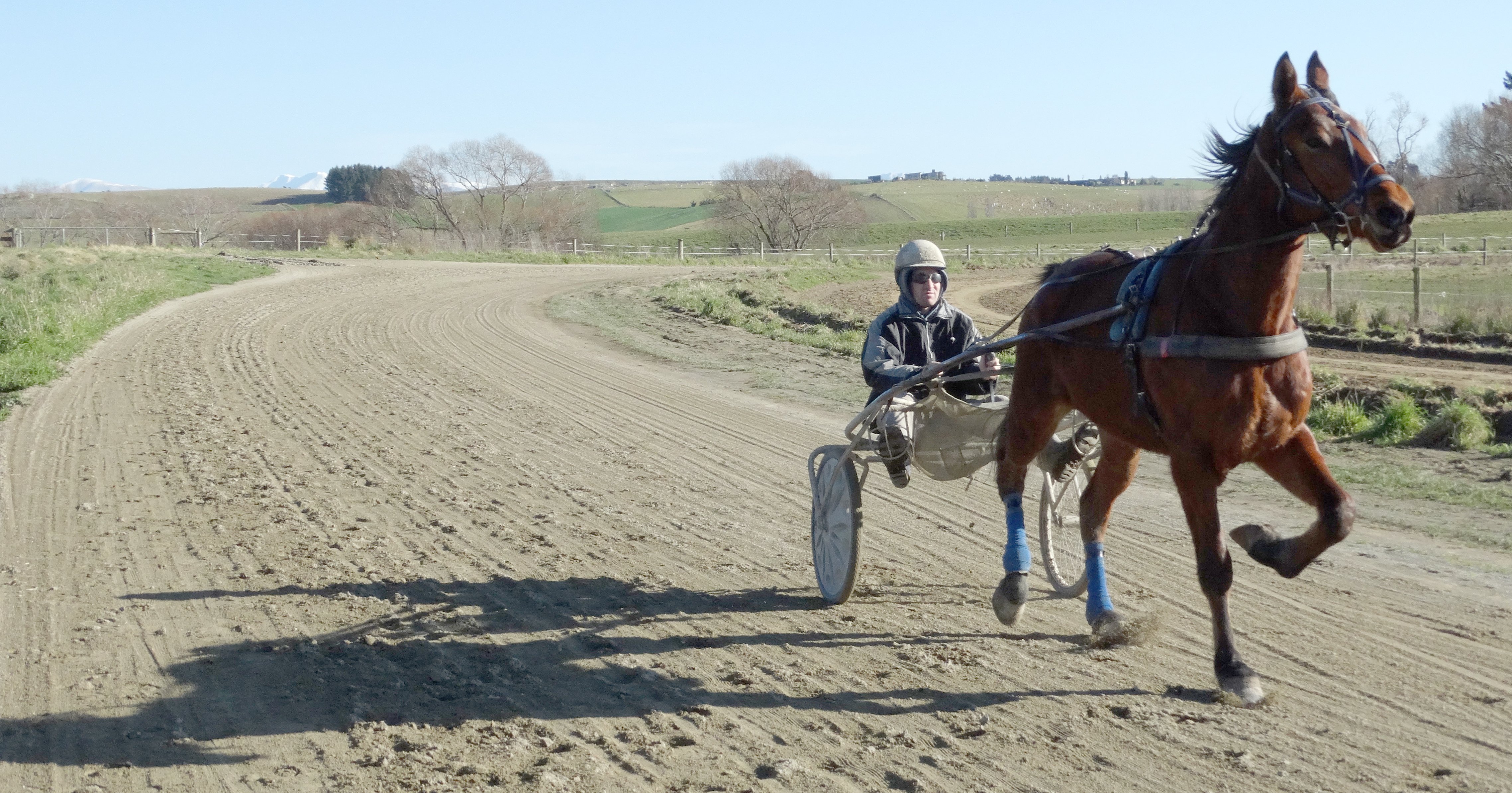 Harness racing driver Matthew Williamson drives 2-year-old Ben at Williamson Racing's training track at its Totara Base.
Matthew is the son of leading trainer Phil Williamson. Matthew's brothers Nathan and Brad are also drivers.
All three have had success on the track and over the years the family has dominated the Otago Harness Racing Awards.
Russell Coveney prunes a tree at Totara Propagation. Owned by Trevor and Diane Lee, the business prepares trees for planting out for beautification, landscaping and riparian planting projects, among others.