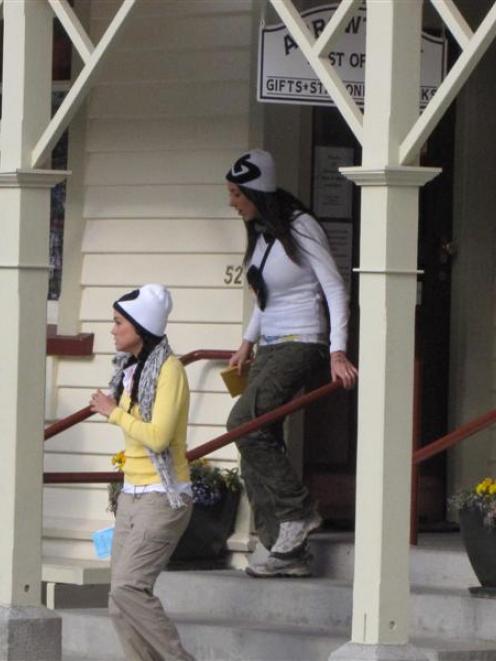 The Amazing Race moved through Arrowtown yesterday morning before heading to Queenstown Airport yesterday afternoon.
While no-one will confirm it is the popular television show, the Otago Daily Times understands Destination Queenstown and Lakes Property Management had been involved in the seeking of permission for filming, including inside the historic post office in Arrowtown and along Buckingham St between 9am and noon yesterday.
It is also understood participants had to try to kick a rugby ball through goal posts at the Queenstown Events Centre on Monday, before heading to Coronet Peak.
Yesterday, the ODT saw two teams of two people entering the post office, camera crews in tow, and leaving moments later.
One of the teams, comprising two women, asked for directions to a travel agent.
One woman mentioned going to Australia.
About 1.40pm yesterday, another team with two cameramen was spotted in central Queenstown.
Lakes Property Services managing director Joanne Conroy said the company granted permits for filming around the district, and only one permit was active at the moment.
She said that request for filming had come from Destination Queenstown and was understood to be part of its international media programme.