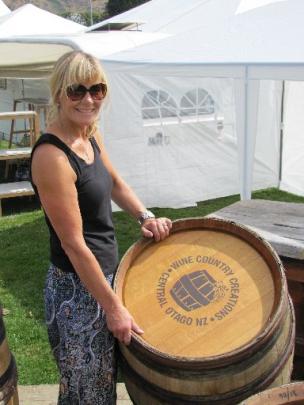 A trifecta of public events are expected to make this weekend one of the busiest of the year for Wanaka.
First out of the gates is the two-day Wanaka A&P Show, which begins today.
A pace or two behind is the Motatapu running and mountain-biking event, which starts tomorrow morning.
And bringing up the rear is the two-day National Finals Rodeo, which starts tomorrow night.
The A&P show usually attracts at least 25,000 people, the Motatapu event has a record 4000 entries this year and thousands of competitors and spectators are expected for the first national rodeo event in Wanaka for 13 years.
Organisers of each event, however, point out there is no real clash between the events, and there are even some synergies.
Runners and mountain bikers leave the Glendhu Bay area on their 47km trek to Arrowtown tomorrow morning, giving them a chance for a little relaxation at the show today.
And show spectators today could well be the rodeo spectators of tomorrow.
The national rodeo event is being hosted by the Wanaka Rodeo Club, which usually holds its annual club event on January 2.
Club president Lyal Cocks said there had been discussion about the events calendar with show organisers, who were happy to have both events on the same weekend.
They are scheduled not to run at the same time.
Mr Cocks said the Motatapu event brought many people to town, but they mostly ended up in Arrowtown.
Having the three events on the same weekend was ''putting the pressure on''.
''But then again in some ways they sort of complement each other, and most probably people stay longer in town.''
Show co-ordinator Jane Stalker said the rodeo was a ''one-off''.
''It's certainly put a lot of pressure on the town and it would probably be ideal if it was on a different weekend.
''That's not to be this year, but it will all work.''
She was unsure of how much of a spin-off the show would get from the rodeo crowd.
The Motatapu event was bought by the Queenstown Trails Trust last year and chief executive Mandy Kennedy said this year was the 10th time it had been held in early March.
Because the weather always seemed more settled at this time of year, Motatapu organisers were ''very comfortable'' with their traditional date.
She expected about 10,000 people in Arrowtown to welcome home competitors completing the Motatapu course.