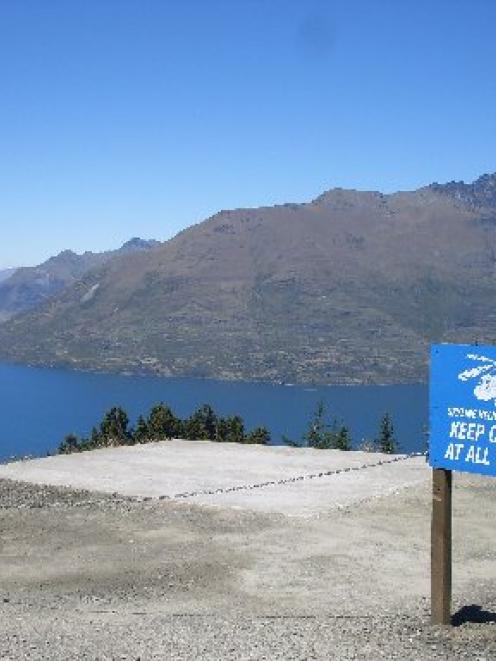 A council request to formalise the use of the helipad on Bob's Peak, has received two "informal" applications from local helicopter operators.
Handling the resource consent application, Lakes Property Services property manager and managing director Joanne Conroy said two helicopter companies used the helipad, namely The Helicopter Line and Glacier Southern Lakes Helicopters.
The helipad is mainly used for ferrying passengers to the Skyline Enterprises restaurant.
She said since the application was filed, "a couple more" commercial helicopter companies had applied for consent informally, but they could not be named.
The helipad, which is situated next to the Skyline Enterprises gondola and restaurant, has been in use since the 1970s, but following council permission is now being officially authorised for landings.
The council suggests a limit of 3160 flights per year, with a maximum of 16 flights a day, for the helipad.
Ms Conroy said with the new applications of interest, a scheme might have to be worked out with the Queenstown Lakes District Council to "divide up" the total landings for each company.
This summer also marks the first season of gondola-assisted mountain biking in the Ben Lomond Forest, and is anticipated to be "huge for the town" with high numbers expected to be riding on the trails, Vertigo Bikes co-director Tim Ceci said.
Ms Conroy said in relation to mountain biking, the helipad was useful for emergency rescue landings and rescues.
"We haven't really given it that much consideration, but under council policy it can be used for emergency situations.
"It is interesting to know the council will allow emergency landings on all reserves, which isn't the case in places elsewhere," she said.