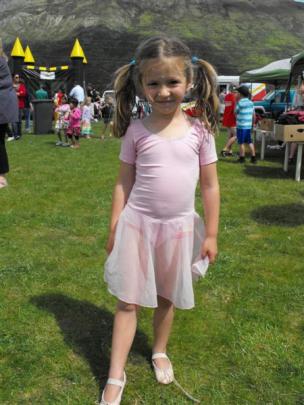 Children, parents and grandparents gathered at Lake Hayes Estate on Sunday for the settlement's first Party in the Park, which raised money for proposed children's biking facilities.
The small family-based community is hoping to raise $75,000 for a BMX track, and asphalt cycle path and some jumps for children.
The plan was to raise a third of the total needed, apply for funding for another third and approach the council for help with the remainder.
The day included a raffle, silent auction with donated prizes, a bouncy castle, face-painting and nail-painting, and a Speight's caravan and 13 stalls spread throughout the field.