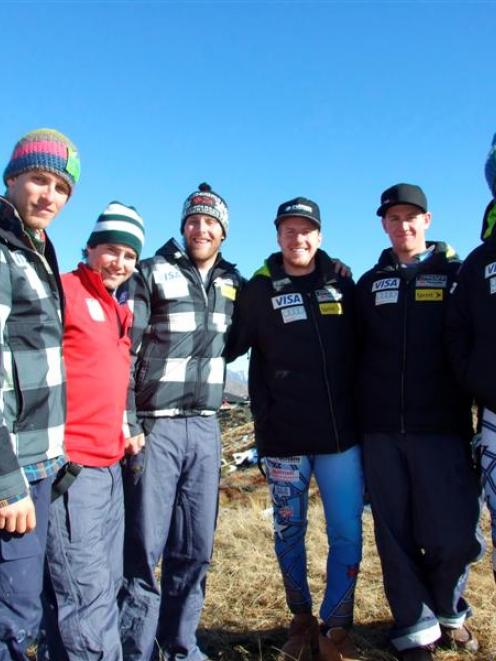 While the United States summer Olympic sport's team is carving up the opposition in London, the country's winter Olympians are carving up the snow slopes on Coronet Peak.
The team has been in Queenstown for a week, training during the northern hemisphere winter, and yesterday members described how they enjoyed New Zealand's range and availability of ginger beer, meat pies and crumpets.
The team arrived in Queenstown last Friday and is staying in Arrowtown.
Olympian Tim Jitloff said of arriving in the country: "The first thing I go for is a ginger beer and a meat pie."
Olympic gold medallist, World Champion and three-time World Cup giant slalom champion Ted Ligety said conditions were favourable at Coronet Peak and at this stage the team would continue training until August 24.
"It's been really good for us so far. We're getting stuff done."
The focus was on the fundamentals of giant slalom and slalom to become used to new skis being "straighter and longer".
Ligety said because of the skiing World Cup programme, their main training fields were in New Zealand, Chile and Europe.
"After the 24th, we go home and everyone has three weeks to continue physical training, then we fly to South America for ski training, then another couple of weeks after Chile there's more physical training, then Europe for the World Cup programme."
The programme begins in Austria, in October.
The US ski team comprises Ted Ligety, Olympic gold medallist, world champion and three-time World Cup giant slalom champion; Nolan Kasper, Olympian and World Cup podium finisher; Will Brandenburg, Olympian; Tim Jitloff, Olympian, Tommy Ford, Olympian; and Ryan Cochran-Siegle, junior world champion.