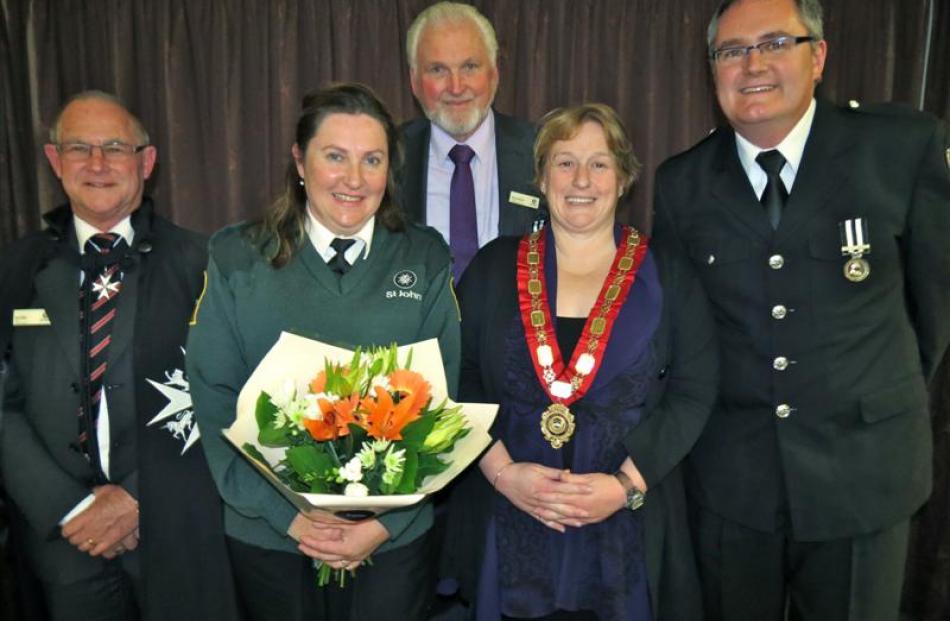 Queenstown Lakes Mayor Vanessa van Uden said awards presented to St John personnel at the annual Wakatipu awards ceremony on Friday night were ''well deserved''.
''We're proud and grateful to have St John part of the community, from attendance at events to responding to emergencies,'' she told volunteers, staff and guests from around the district.
The presentation began in the ambulance station in Frankton with certificates presented to Pat Paulin, Maxine Murdoch and Dawn Roff for three years' service, Alex Taylor (six),
Debbie Turnbull
(12), Wakatipu area committee chairman Marty Black (22), operations team manager Kelvin Perriman (22) and ambulance officer Jeanette Anderson (27).
Julie Hughes was praised for her fundraising work, specifically securing $45,000 from the Central Lakes Trust towards a new ambulance for Glenorchy, and Vicki Buckham was thanked for her work with the SkyCity Queenstown Casino Community Trust.
Area executive officer Jessica Patch was presented with the Heart of the Station award.