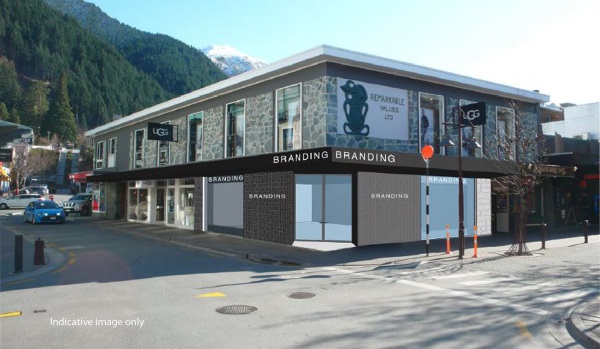 Queenstown CBD's largest single-asset retail sale — $32.5 million for Tiki Corner — has just been concluded.
The building, fronting Beach, Rees and Shotover Sts, has been bought by a private high-net-worth Australian investor.
As a result, the building's sole vacant tenancy will now be occupied by a high-profile Aussie retail brand.
Tiki Corner had been owned by investor Les Keeper's City Centre Queenstown Ltd, which bought it off Irish billionaire the late Eamon Cleary for $13m-plus in 2007.
The building was Keeper's last Queenstown CBD property — he formerly had interests in eight CBD properties including two in The Mall.
This latest deal was brokered by local Colliers agents Mark Simpson and Rory O'Donnell.
Simpson says they'd planned to market the property last year but pulled back due to the first Covid lockdown.
When tenant Mikael surrendered its Beach St/Rees St corner lease earlier this year, Keeper decided to use the opportunity to upgrade the premises, including lifting its seismic rating to 100%.
Three months ago, Colliers' plans to relist the property were foiled by another lockdown, so they targeted a small group of qualified buyers ''off market'', before the successful company was chosen.
The $32.5m price tag represents a 3.25% yield, given the building's annual rent roll.
Other tenants include Ferg Bar, Ugg, Remarkable Sweet Shop and Southern Lakes Info Centre.
Simpson says ''the quantum [paid], the low yield and the fact it was chased by more than one party is a really solid underwrite for commercial property investment in Queenstown in arguably the most volatile times in a long, long time''.
Other recent CBD sales include $23.25m for the Glassons building (2018), $17m for Rees St's BNZ building (this year) and, in 2019, $8.9m for the top-of-The Mall Sightseeing Group building and $5.3m for the Salvation Army building.