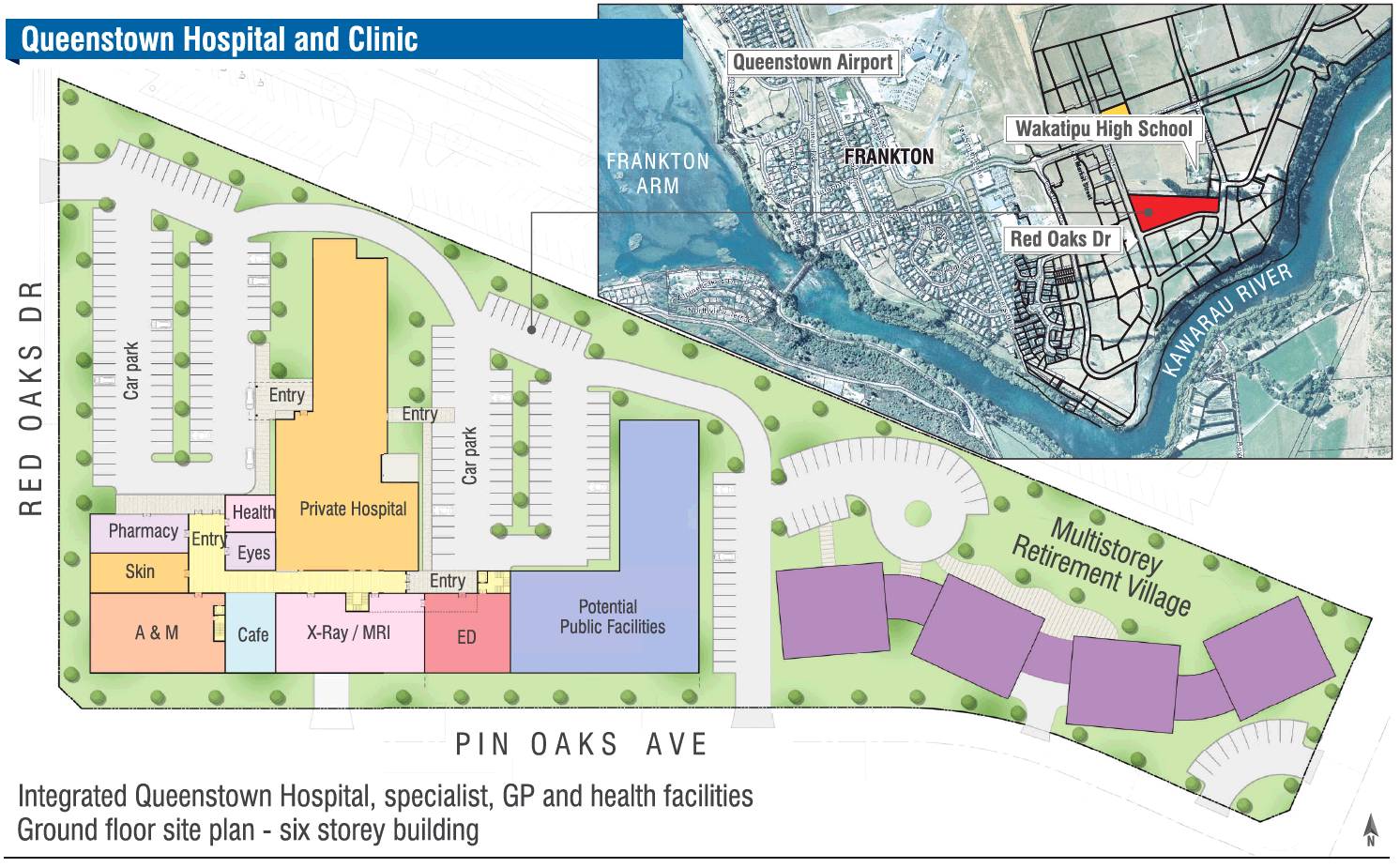 A Queenstown developer is forging ahead with plans for a private hospital, which he says will be built, with or without the involvement of Southern Cross Hospitals.
Yesterday, the Otago Daily Times reported Southern Cross was working with former Dunedin Hospital rebuild Southern Partnership Group chairman Andrew Blair to establish an "independent surgical hospital" in the resort, under a joint venture.
One option for its location was Remarkables Park, where a private hospital has been proposed as an option to occupy the land for about 10 years.
Southern Cross, Skin Institute Queenstown, the Queenstown Medical Centre and landowner Remarkables Park lodged resource consent in November 2008 for a hospital and healthcare complex in the Remarkables Park Zone.
That was approved, but put on hold in October 2010 pending the Southern District Health Board's (DHB) review of hospital services in the lakeside resort town.
Last January, Remarkables Park developer Alastair Porter unveiled new plans for the joint venture private medical facility - at that time, he expected construction would begin early this year at the latest.
Mr Porter said this week resource consent would be lodged "definitely before the end of the year".
A new, larger site was proposed behind Wakatipu High School, bordered by Red Oaks Drive, Pin Oaks Ave and Mountain Ash Drive.
The proposed building would be five storeys high and constructed in two stages - the first being private facilities, and the second "potential public facilities".
"[A public operator] could own the site, or they could lease facilities on that site," Mr Porter said.
The health campus, which would cost more than $30million, would include a component of staff accommodation, catering for visiting specialists and nurses, Mr Porter said.
"That's still in design, but ... as we know in Queenstown, if you want to get the staff you want, it's a good idea to provide some accommodation for them."
Anchor tenants would include Pacific Radiology, Skin Institute Queenstown, and Queenstown Regenerative Medicine.
It would also include surgical endoscopy, an eye clinic, immunotherapy clinic and urgent care clinic, GPs and surgical consultants of all major specialties.
Mr Porter said he was "not commenting on Southern Cross" as the private hospital operator.
"The position that we have is that we are going ahead with the specialists and private facilities, irrespective of what the public facilities do, and we're not nominating who the private hospital facilities will be with us, but we will have private hospital facilities.
"We know Southern Cross, we've worked with them in the past and we'd be very happy to work with them in the future, but it's up to them whether they want to be the private hospital within our facility or not.
"Whatever anybody else does, these facilities will be built.
"In the past we waited for the DHB to work with us to be able to make it happen.
"Now, we're saying whatever the DHB does or doesn't do, the specialists, GPs, radiology, all that part of it is being built."