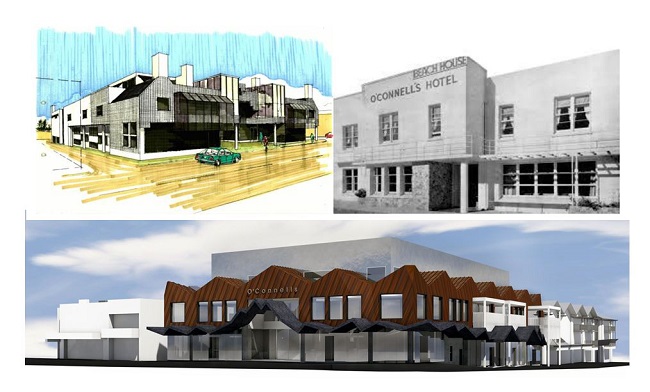 Shoppers will have to wait until the end of 2021 to browse the stores in a revamped Queenstown CBD mall.
The $26 million project set to revitalise the once-thriving O'Connells Pavilion has been pushed back due to a protracted approvals process.
Skyline Enterprises, in a 2017 press release, announced the redevelopment of the 30-year-old building would be completed in late 2020.
But it's now likely to open for business at the end of 2021.
Skyline boss Geoff McDonald says like most construction projects, timeline slippage is expected.
Progress has been made, he says, after resource consent was granted in March, giving architects the green light to work on the detailed design.
"There are competing challenges the council has to deal with in terms of other approvals, and there is quite a lot of building activity in Queenstown, so inevitably these things take time," he says.
Despite the extended timelines, the project is set to be delivered within budget.
Tenants need to be out of the building by February 2020 and have been "kept well informed" of developments, McDonald says.
The multi-million dollar upgrade will include a new-look exterior and modifications to the four floors, while retaining the ground-floor food court and the mix of retail and commercial spaces.
A decision on future tenants depends on interest from businesses and whether they'll be a good fit for the new space.
Sarah Lucas wants to reopen in the mall, subject to factors like "tenancy design and commercial terms".
QT Pharmacy owner Bronwen Judkins also wants to return and won't be opening at a temporary site, instead providing services at her existing pharmacy on Rees Street.
Yaks N Yetis has been located in the shopping centre for 26 years.
Long-serving store manager Marina Davis says the owners don't have any concrete plans at this stage.
"Some people are moving to Frankton, we would like to stay downtown, but it's hard because there isn't a lot for rent that we can afford now."
Despite a cloud of uncertainty over some stores, business owners agree a revamp is much-needed and long overdue.
"When we first moved in here, O'Connells was the place to be, and it really does need work – there is no doubting that," Davis says.