Police have released the name of one of two people killed after a car and bus collided near Kingston last week.
Police this afternoon confirmed that 23-year-old American Spencer Jason Hom Dow was the person killed at the scene in the crash between a car and a bus on State Highway 6 about 7.20am last Thursday.
The second man, who died overnight in Dunedin Hospital, was also a 23-year-old from the US, but could not yet be named.
Acting Inspector Craig Dinnissen, of Dunedin, confirmed this morning the second man had died in hospital and the crash was now a double fatality.
The men were believed to have met while travelling in New Zealand, he said.
St John said at the time the crash also left 10 people injured.
No one else involved sustained life-threatening injuries.
The cause of the crash was still being investigated and police would like to speak to any witnesses.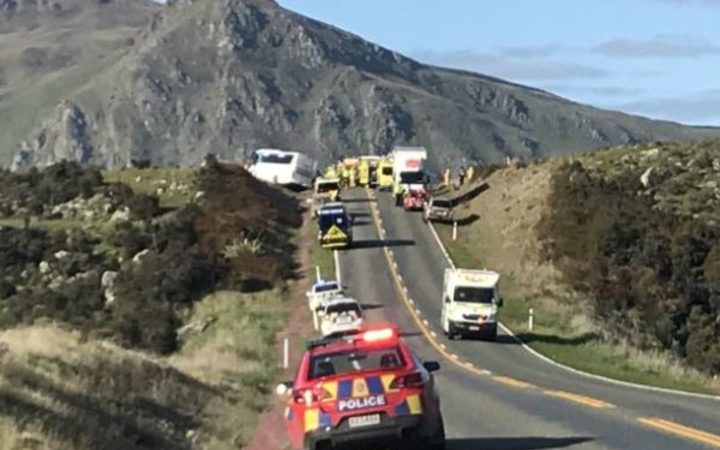 The crash near Kingston has fanned safety concerns regarding the tourist highway heading into the busy summer season.
The Otago Daily Times understands the driver of the car was passing a truck when the collision occurred.
It was the second fatal crash involving a car and tourist bus in the area in just over two weeks.