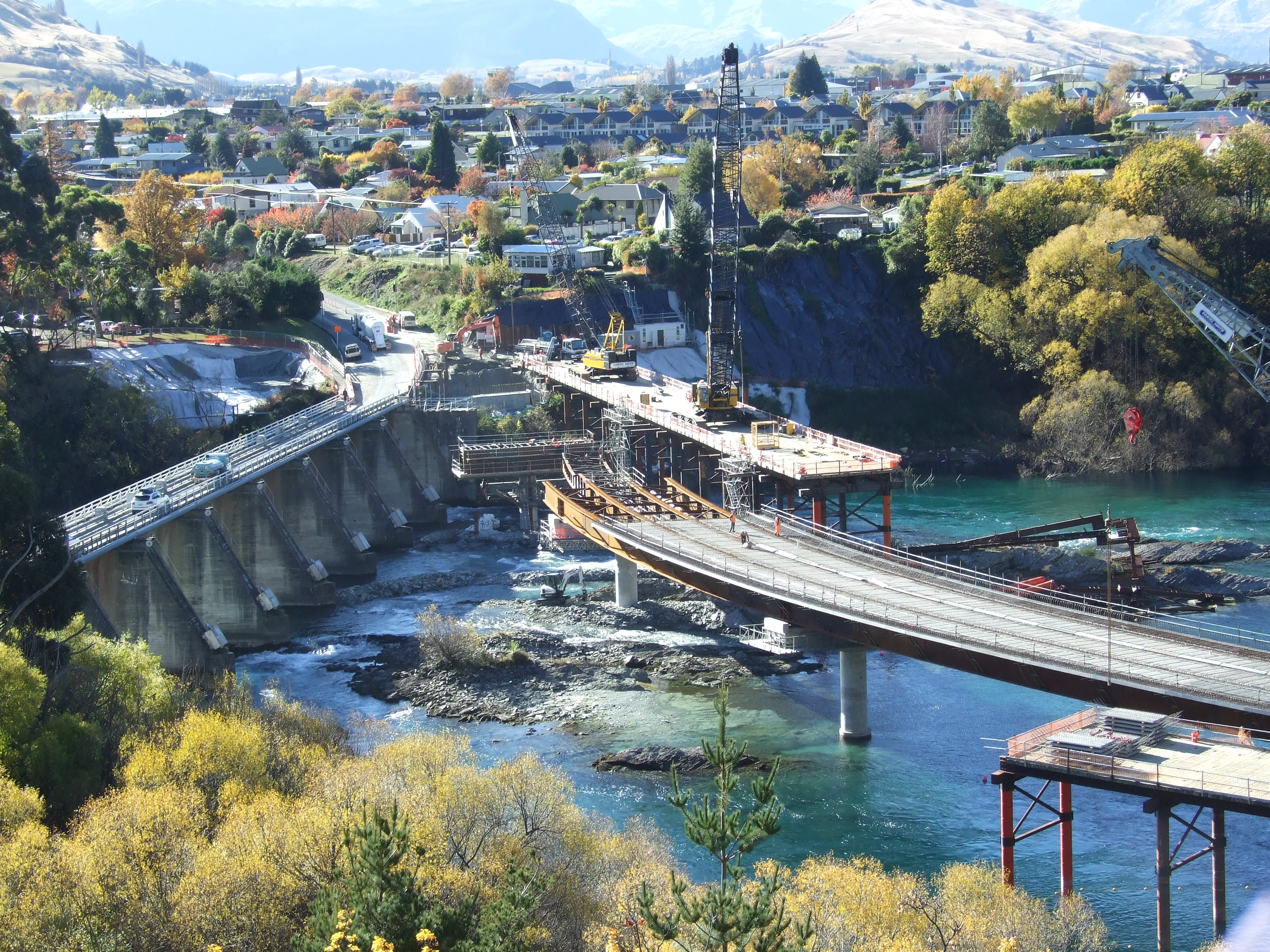 The Kawarau Falls bridge replacement project near Queenstown has gained "significant momentum", NZ Transport Agency senior project manager Phil Dowsett says.
The new bridge was on track to open for two-way traffic by the end of the year and the project remained within budget, Mr Dowsett said.
The crosshead on the last of the five piers was concreted yesterday, and the installation of the curved southern section of the bridge's steel superstructure was completed on Monday.
The placing of steel girders for the final two spans would begin next month, as would the construction of the first section of a pedestrian and cycling underpass on the northern side.
The new bridge was originally scheduled to open next month, but difficulties drilling rock for one of its five piers pushed back the opening until Christmas.