A bold plan to remove wilding trees from the hillsides around Arrowtown and enhance the township's renowned autumn colours has gone to the community for feedback.
A draft strategy prepared by the Arrowtown Wilding Group was presented to more than 100 people at a public meeting in the township on Tuesday night.
Group spokesman Ben Teele said the plan focused on the 450 hectares of hillsides visible from the township.
The first stage involved removing mature seeding trees to prevent further infestation, and was expected to take about three years.
The second, ''audacious'' stage involved felling wilding trees in sections over a 20-year period.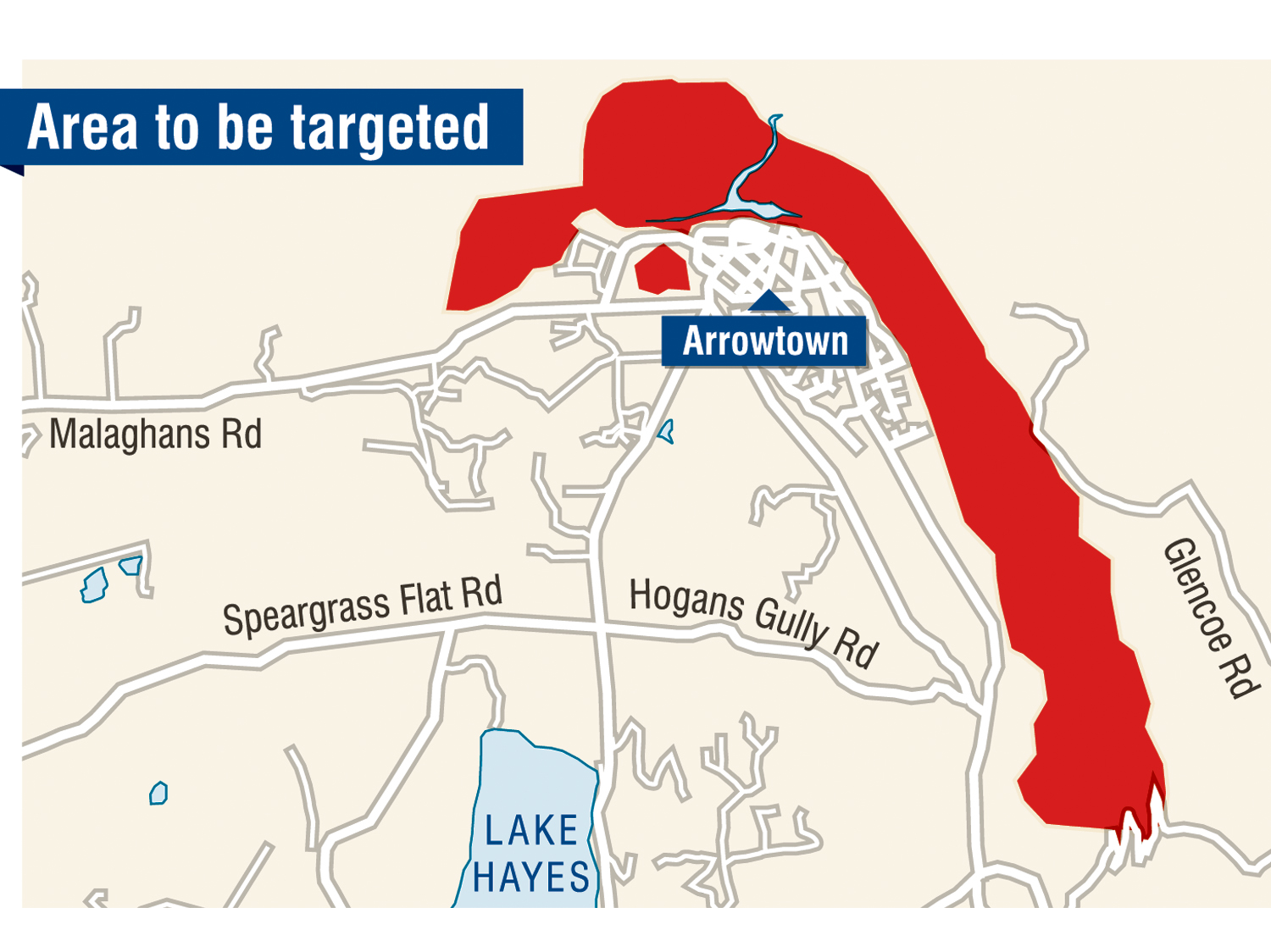 The resulting gaps would be immediately replanted with non-invasive native and exotic species.
Carrying out the work over two decades would minimise the ''detrimental visual effects'' of clearing strips of trees.
The group wanted to make residents aware of the draft strategy and incorporate their feedback into the final version.
''This needs to be a community project, it's not something that can be done by a handful of people,'' Mr Teele said.
The Arrowtown Wilding Group was formed under the umbrella of the Arrowtown Village Association.
A working group had modelled the draft strategy on that of the Wakatipu Wilding Conifer Control Group (WCG), with the main point of difference being the long-term replanting plan.
It was already preparing applications to funding bodies, and had begun discussions with the Otago Regional Council.
Most of the target area fell inside Glencoe or Coronet Peak Stations, with the remaining land owned by the Department of Conservation or Land Information New Zealand.
The strategy would build on the wilding control work already being done in the area by the WCG and Soho Property Ltd, which managed the two stations.
''If we can remove a lot of the wilding sources from this area, then they don't have to keep pouring money into what's basically a losing battle.''
The draft strategy will be put on the Arrowtown Village Association's website (www.arrowtownvillage.nz) this week.