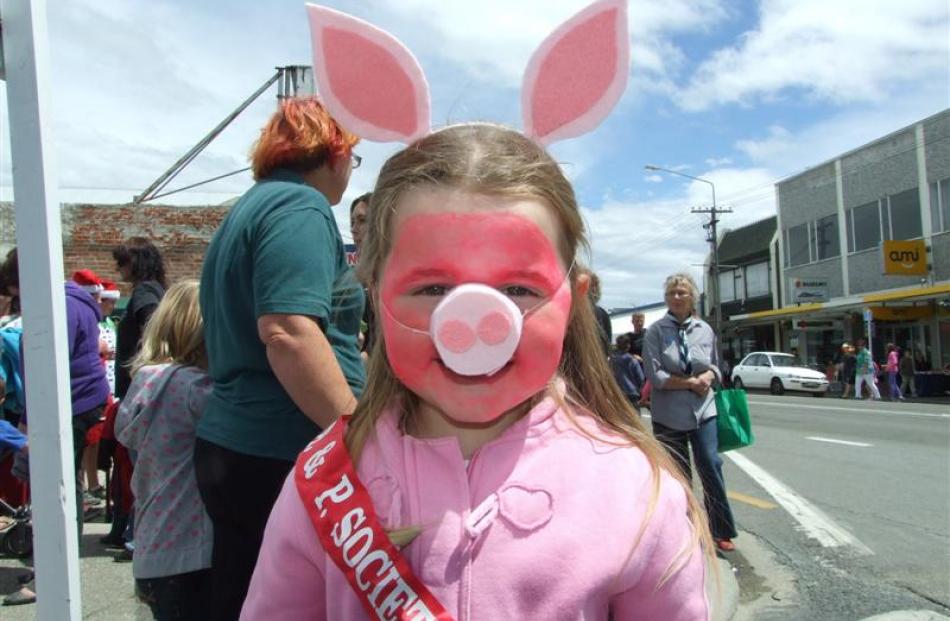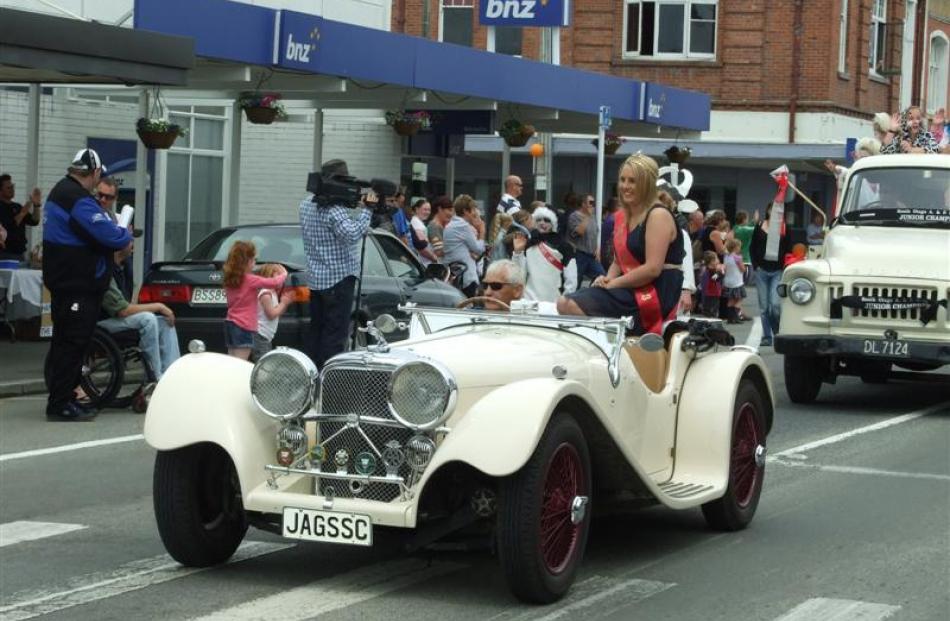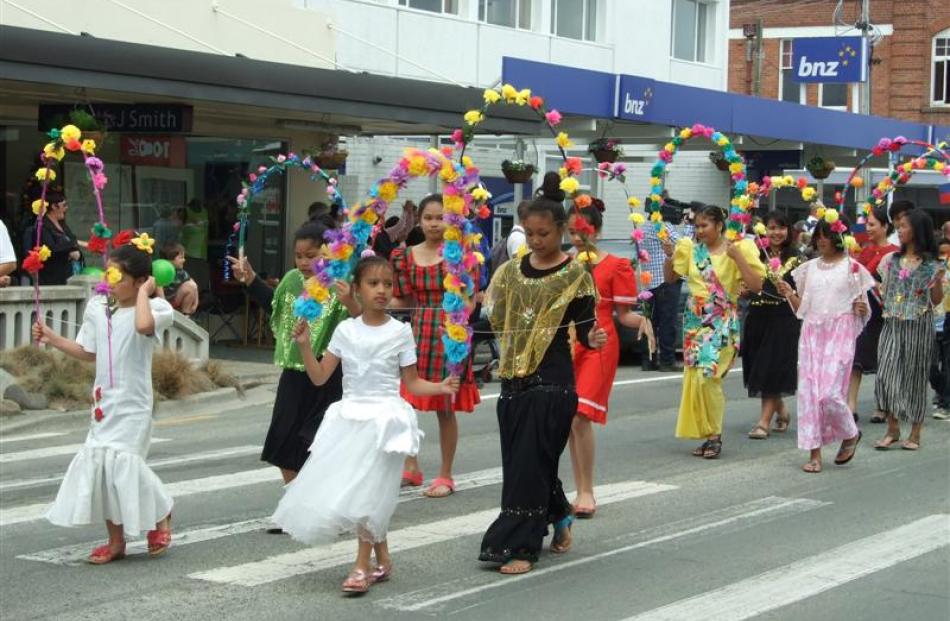 Warm weather enticed hundreds to line Balclutha's main street as the town gathered for its second annual Christmas parade on Saturday.
Part of the ''Christmas celebration'' organised by the South Otago Festival Trust, the parade ran alongside the Clutha Country Christmas Market, and the Can Cruise by the Big River Bikers.
South Otago Festival Trust event co-ordinator Jean Proctor said the parade was first held last year, replacing the annual Christmas concert.
The parade began at Shand House at 1pm and travelled along Clyde St. State Highway 1 was closed for about an hour.
Last year, Santa appeared on the back of a motorcycle. This year, he opted to travel in one of the Balclutha Volunteer Fire Brigade's engines.
The parade was followed by entertainment on a closed-off portion of Elizabeth St, and included circus performances and Milton singer Paige Gardner.
Float winners
1. Big River Educare 
2. Clutha Filipino Community
3. Balclutha Playcentre