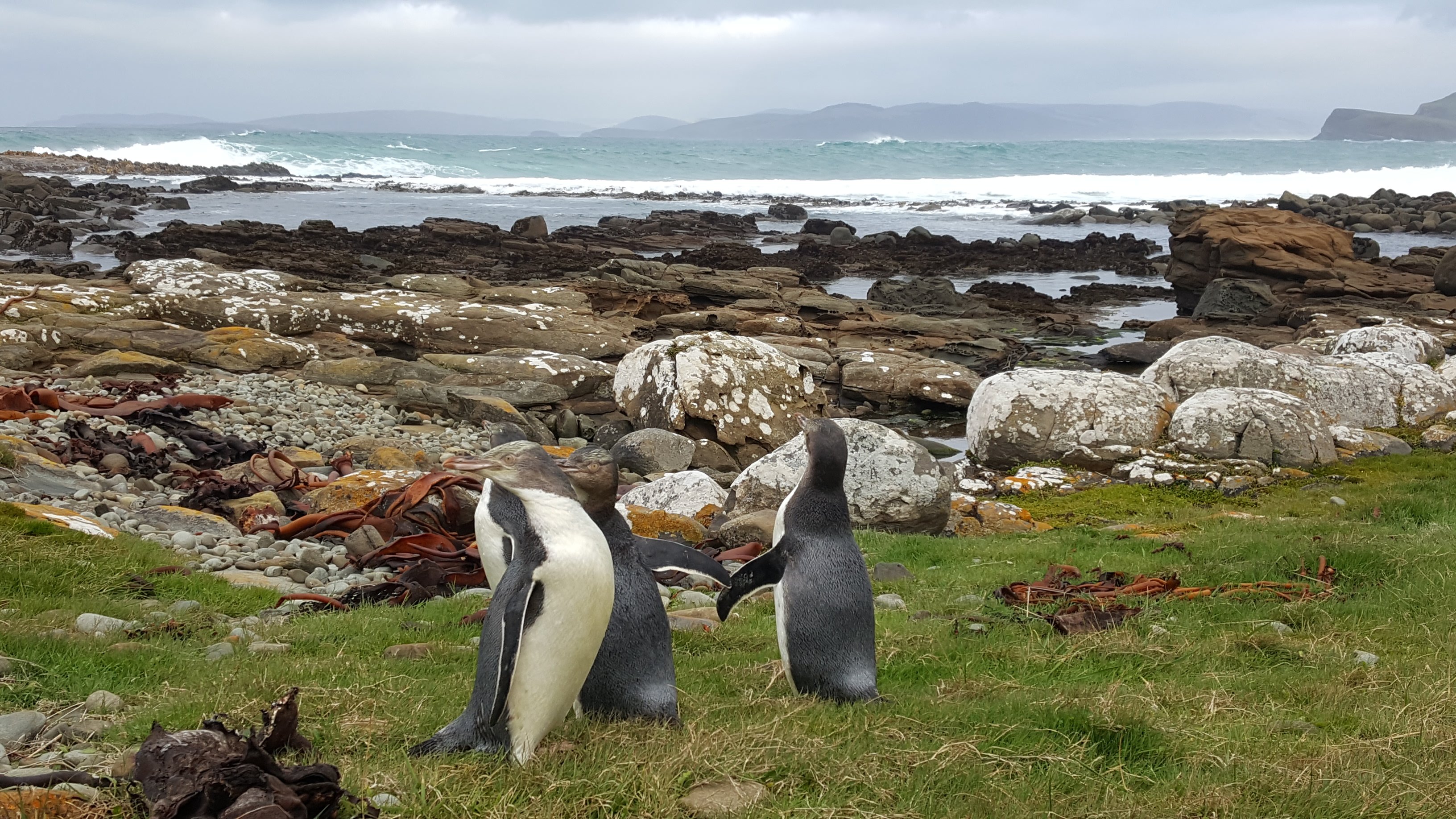 The Department of Conservation (Doc) has been working hard to return yellow-eyed penguins to their nesting spots in the Catlins after they were taken to a specialised vet in Dunedin.
Doc ranger Cheryl Pullar has spent the past week transporting yellow-eyed penguins to the Catlins and releasing them back into the wild.
Wildlife vet Lisa Argilla treated 43 yellow-eyed penguins at the Penguin Place "pop-up" penguin hospital  over nine weeks  during summer.
Some were brought to the temporary hospital needing extensive surgical procedures.
Others were underweight and did not require veterinary care.
"We have a lot of birds brought in, particularly with barracouta injuries," Mrs Pullar said.
Thirteen of the yellow-eyed penguins treated at the temporary vet came from the Catlins.
Once the birds had recovered,  they were returned to where they were found, she said.
She was tasked with releasing adults back to their nesting sites.
The birds did not appear stressed by the procedure.
"They start jumping around and get excited when they get a glimpse of home."
One of the penguins she returned was "that happy" with its mode of transport she had to lift it out.
"They're good as gold, really."
Yellow-eyed penguin populations appeared to be declining and the  number of nests  recorded last year was the lowest, Mrs Pullar said.
"With the birds being in the critical state that they are at the moment ... every breeding bird is very valuable at the moment to get back out there and breeding again."
Yellow-eyed penguins typically laid two eggs a year.
The Penguin Place rehabilitation facility had over 70 penguins through the facility this season, including other species such as the little penguin, snares crested penguin,  Fiordland crested penguin and  erect crested penguin.