Clutha District Council will welcome four new faces later this month, following Saturday's election.
The new councillors announced at the close of polls were Mel Foster (Lawrence-Tuapeka ward) and Dane Catherwood (Catlins). They join Jo-anne Thomson (Clinton) and Wayne Felts (Balclutha), who were elected unopposed.
Former Lawrence-Tuapeka community board member and self-employed businesswoman Mel Foster replaces five-term councillor Geoff Blackmore, after beating him by 240 votes to 131; Mr Catherwood, an Owaka businessman, ousted three-term incumbent Hilary McNab 216 to 178.
Mrs Thomson replaces five-term councillor John Cochrane in Clinton ward after he stood down, and Wayne Felts takes up a Balclutha ward position left vacant by outgoing single-term councillor Rachel Jenkinson.
In the Bruce ward, challenger Paul Hanlon failed to make the cut, receiving 223 votes.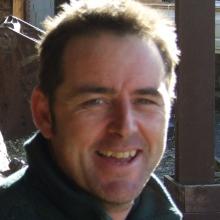 Incumbents Gaynor Finch (800 votes), Bruce Vollweiler (767) and Selwyn Wilkinson (633) retained their places.
Newcomer Lindy Chinnery fills one of two empty seats on Lawrence-Tuapeka Community Board.
Clutha Mayor Bryan Cadogan joined remaining Clutha ward councillors and community board members in being re-elected unopposed when nominations closed in August.
Mrs Foster, who moved to Lawrence from Christchurch with husband Colin in 2015, said she was "excited" to face a new challenge.
"Communication is a big thing for me."
"I want to be visible and available to the community."
She paid credit to Mr Blackmore, saying she had "big shoes to fill".
Mr Blackmore, a farmer from Waitahuna, said he was "gutted", but "prepared" for the result.
He would now consider running during a community board by-election in February, although he looked forward to "putting farming first" in the meantime.
Owaka property developer and entrepreneur Mr Catherwood said he hoped to challenge the council's spending in his new role.
"[During campaigning] I questioned how our rates take is being spent.
"I believe I was elected because I'm someone who's prepared to ask the difficult questions."
Mr Cadogan said election day had been "emotional".
"There's quite a few years of council experience lost today, but the people have spoken."