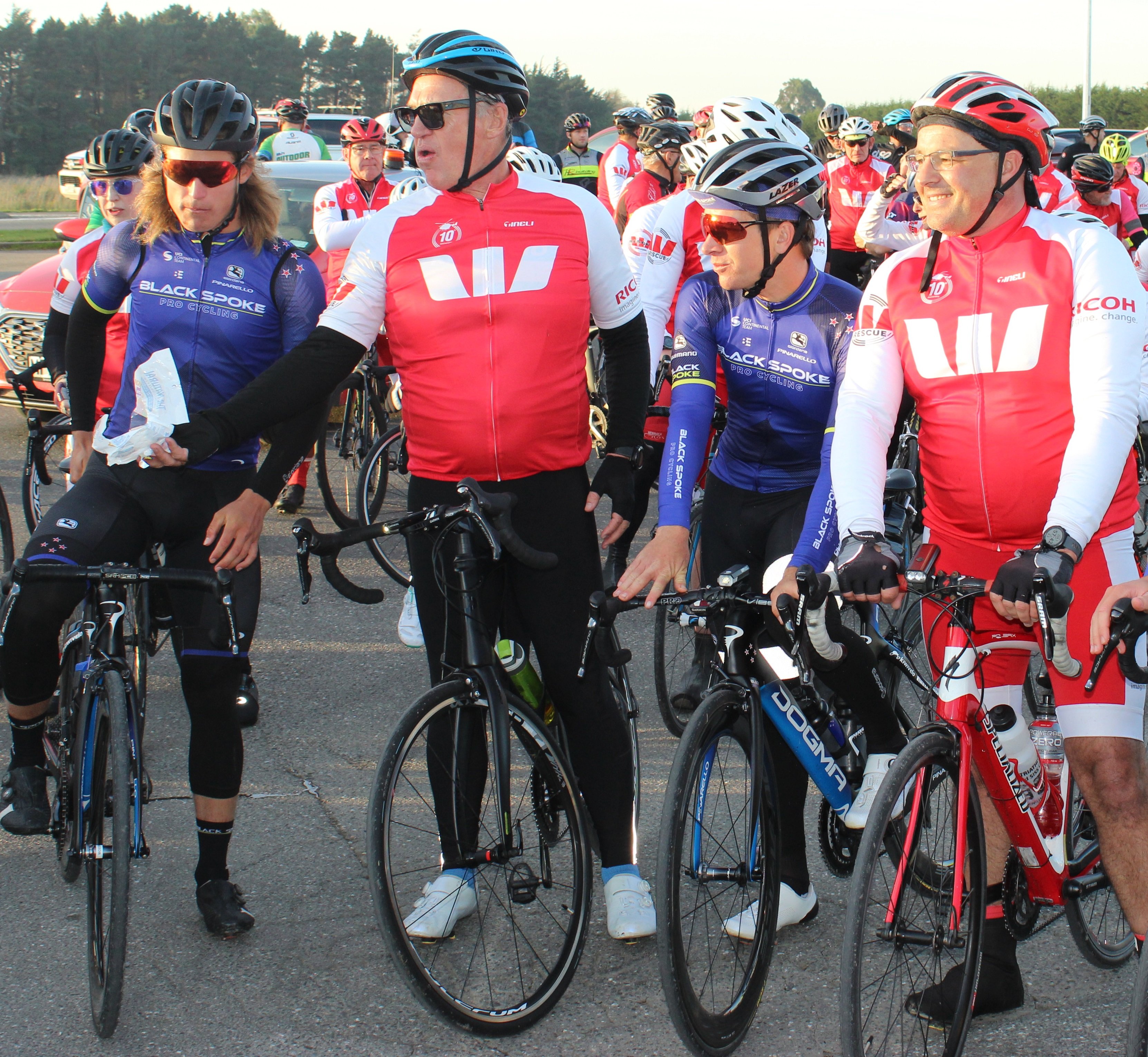 All Black legend Sir John Kirwan was so nervous about the 250km bike ride he completed yesterday he didn't sleep the night before.
He was just one of 90 riders who set out at 6am from Queenstown on the fundraising Westpac Chopper Ride which ended in Invercargill about 5pm.
When asked where it rated in difficulty for events or sports he had taken part in, he replied "way up there".
The motivation in making it to the finish line was easy.
"My son [Luca who rode with him], saving lives ... and the kids."
He would not say last night whether he would come back and do it again.
"That's a big call — ask me in half an hour when I'm having a beer."
Along the way, riders stopped at Lumsden, Riversdale and Te Tipua schools, where they were greeted with open arms.
One little girl put her hand up at Lumsden school and spoke of her gratitude.
"I had to use the helicopter once, so thank you for raising the money."
Children at Riversdale were treated to the arrival of two helicopters.
For 10-time rider and organiser Phil Taylor the day was an outstanding success.
Taylor is the only cyclist who has ridden all 10 events and pedalling the last few kilometres into Invercargill with Sir John and three Black Spokes riders at his shoulder, as well as the other men and women who committed to raising $1000 each for the Lakes District Air Rescue Trust, was an absolute highlight.
"I'm just pinching myself."
About six of the riders who took part in the ride yesterday had used the services of the rescue helicopter.