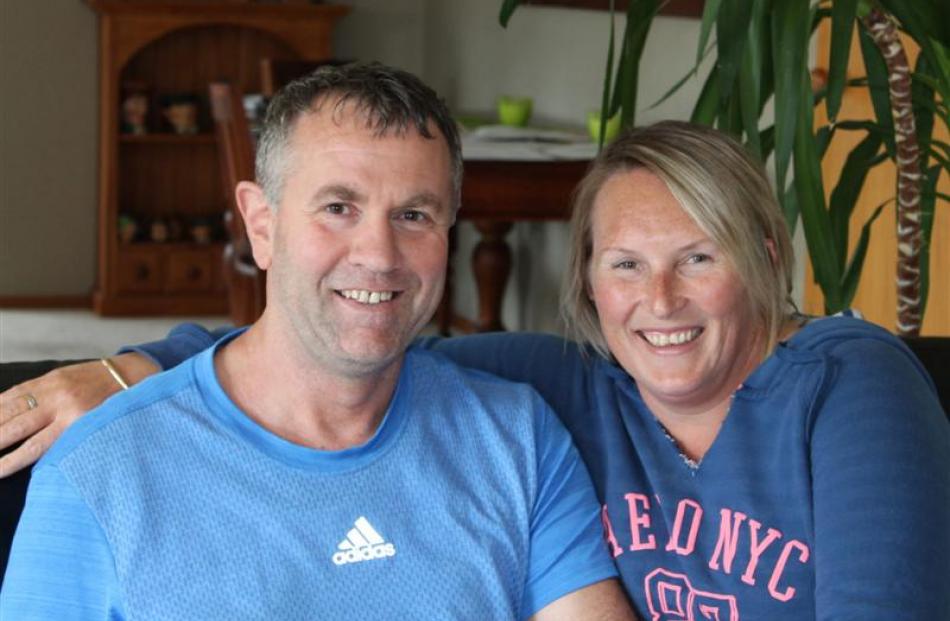 Brian Cowie's face lights up when he recalls the moment his taste buds woke up.
Just 15 minutes after an injection to kick-start parts of his brain affected by a severe stroke, he was given a glass of orange juice.
For the previous three years everything had tasted like metal or cardboard, but the orange juice tasted like orange juice.
''Oh yes,'' Mr Cowie says as he remembers that moment, pumping his fist in the air.
He still struggles to speak more than a word or two at a time, but his joy is unmistakable.
''It was enough to move you to tears,'' his partner Jo Parnham said.
Mr Cowie was a fit and active 26-year police veteran and head of the Southland CIB until felled by the stroke.
He was left with chronic fatigue and severe communication and mobility problems and resigned from the force 18 months ago.
Colleagues and strangers helped raise more than $30,000 so he and Ms Parnham could travel to Florida, in the United States, to the Institute for Neurological Research.
There he received off-label treatment - a maintenance dose of a fusion protein called Etanercept, injected into the back of the neck, to allow the brain cells affected by Tumour Necrosis Factor (TNF) to work again''.
This procedure is based on reducing the amount of the protein TNF that is produced by the body.
When produced in excess, as happens with strokes, it causes inflammation of the brain cells.
Etanercept reduces the excess TNF which allows the affected brain cells to start functioning again.
Ms Parnham said within hours, the right side of his body, which had been cold to the touch since his stroke, warmed up again.
He could lift his right leg easily and walk without it dragging.
His head cleared and the blurry vision in his right eye corrected itself.
As well as his sense of taste and smell returning, his intolerance to noise disappeared.
One of the major improvements has been in Mr Cowie's energy levels.
Before the injection, he was napping three times a day, often for hours at a time.
Less than 24 hours after the injection, he and Ms Parnham spent four hours visiting a large mall.
Ms Parnham said throughout the mall visit Brian was worried his tiredness would return.
''He was waiting for the fatigue to overwhelm him. But he was fine. We couldn't believe it.''
She says Mr Cowie is ''200% better than he was before'', and much happier.
''We have the fun Brian back. I hadn't seen that for a long time.''
Mr Cowie received a second injection before coming home.
They know in Mr Cowie's case that the treatment will not be a total cure due to the nature of his stroke.
Ms Parnham said experience of the treatment so far showed that he will hold on to his improvements and continue to improve over the next three to six months.
They have been told that a further injection could provide further improvements and this is something they will consider in a year's time.
At present, the treatment is not administered in New Zealand and earlier this year, an Auckland doctor advised New Zealanders to ''think carefully'' about whether going to Los Angeles was a good use of their money.
Ms Parnham says she and Mr Cowie did think carefully and, thanks to the huge support of others, who they say have overwhelmed them with their selfless generosity, they were able to go.
''It was a big trip, especially for Brian, the way that he was, but it was so worth it. It was absolutely worth every cent,'' Ms Parnham said.
Brian nods assent and lets out a loud whistle.
''Oh yes,'' he says.