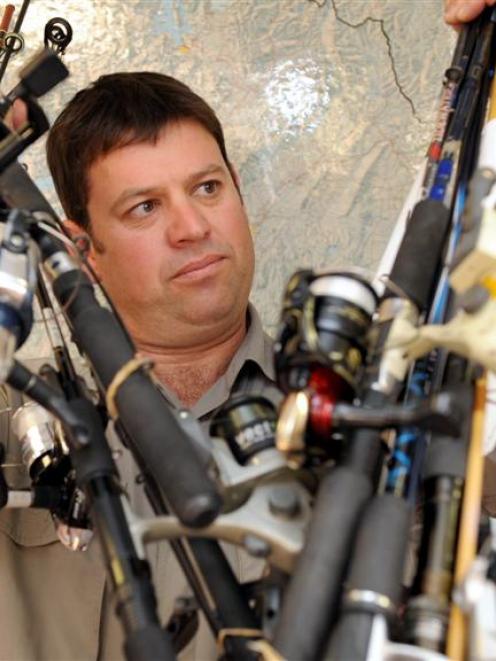 More anglers fishing without licences has led Fish and Game Otago to get tough this summer, promising offence notices, not warnings, will be issued to offenders.
The move came after four people were apprehended for unlicensed angling in the Balclutha area this month, operations manager Ian Hadland said.
Fish and Game was becoming frustrated by the extent of unlicensed angling being detected by its rangers recently and was "nervous about the holiday break", he said.
"Non-compliance typically peaks over the summer break. . . it could be a busy summer."
In response to the recent apprehensions, Fish and Game had several co-ordinated ranging events planned to improve overall compliance.
"Anybody tempted to fish without a sports fishing licence should take note that rangers have been instructed to write offence notices and seize fishing tackle off any offenders. There will be no warnings issued," Mr Hadland said.
All anglers caught faced the prospect of prosecution, which could be costly, with fines of up to $600, plus court costs, having been imposed recently.
"It makes a $21 licence look a pretty cheap investment, really. And it's by far the best way to retain your fishing gear after speaking to the ranger," Mr Hadland said.
One of the most common excuses given for not having a fishing licence was that they could not get to a licence agency within work hours.
"It simply doesn't wash with us. We run a pretty efficient online licence purchasing facility that's open 24 hours a day."
Anybody with Internet access could enter the Fish and Game website, buy a licence, print it out and be fishing five minutes later.
"It just isn't a valid excuse," Mr Hadland said.