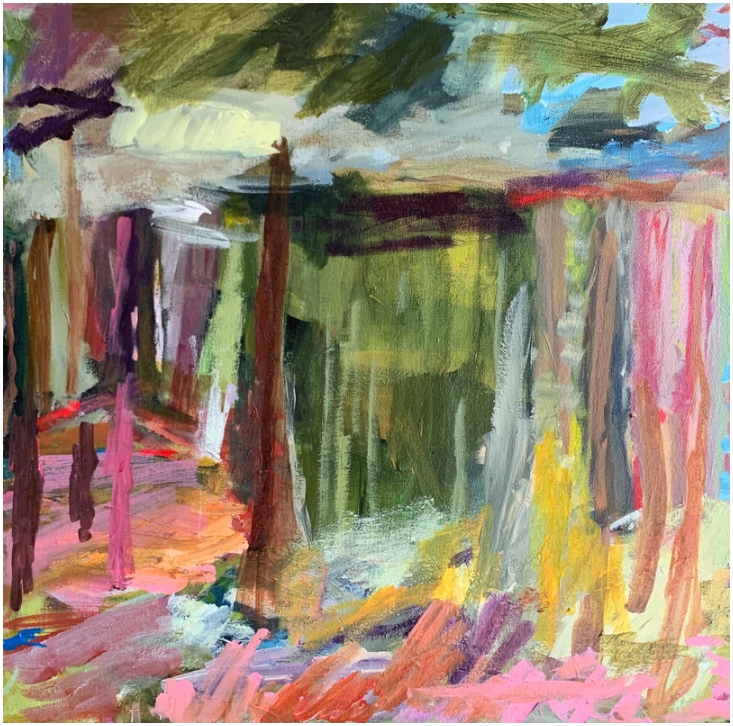 Wanaka's 15th annual Craig's Aspiring Art Award has been won by Deborah Moss, who receives the $10,000 grand prize for Glowing Again.
The winners were announced at a sold-out gala evening function at Holy Family School in Wanaka on Friday.
It was attended by 300 people, all vaccinated.
Eliza Glyn's Sunrise From Quarantine Island was runner-up, for which she received $2000.
Mehrdad Tahan's Serenity was named best landscape, (a $2000 prize), Ulemj Glamuzina's Journey was best "under $1000" artwork ($1000), and Hayley Landreth's View Across Lake Angelus was named best "round wall art" ($500).
Organiser Yeverley McCarthy said there were 142 entries this year, a record. About half came from the North Island.
"Four years ago we opened it up to a national competition and they've found us."
The Aspiring Art Awards are among New Zealand's most lucrative and were judged this year by Dunedin Public Art Gallery director Cam McCracken and DPAG exhibitions and collection manager Tim Pollock.
Mrs McCarthy said there had been many new entrants this year.
"It's a very eclectic mix of art. No particular theme.
"But there is a Jacinda ... and there is one made of sand," Mrs McCarthy said.
She had noticed an increase in vibrancy and colours compared with last year's exhibition.
"People must be feeling better about life," she said.
Guest artist Mark Cowden, who works across a range of artistic media, including photography, sent several of his works to this year's exhibition.
Wanaka artists Andi Regan and Ruby Burke and Queenstown artists Raquel Clarke and Eric Nauta, submitted works.
Nauta's Sunset at McLaren Falls is the highest-priced work ($14,500).
There are several works available for under $1000.
The exhibition is open from 10am to 3pm today and tomorrow.