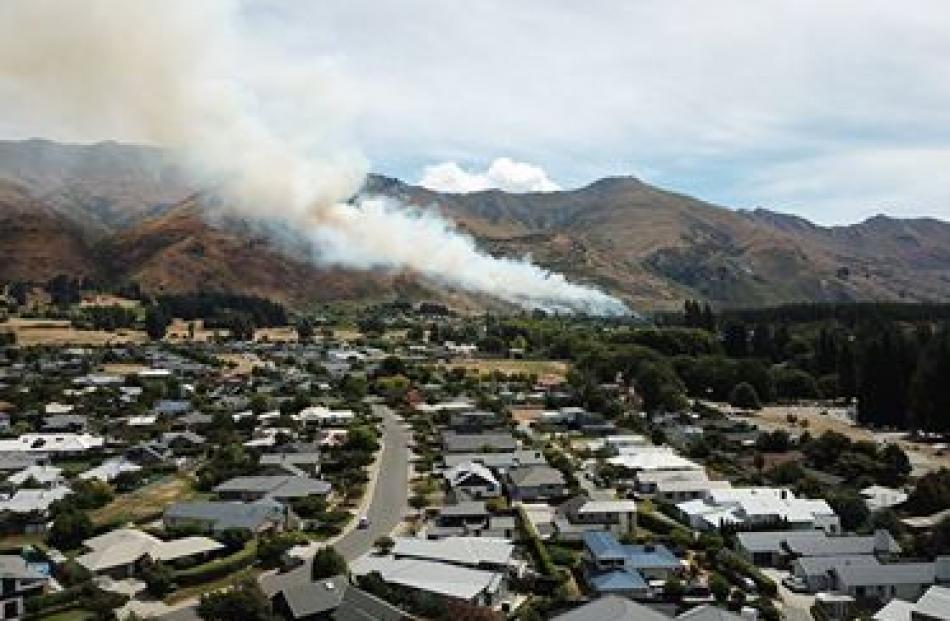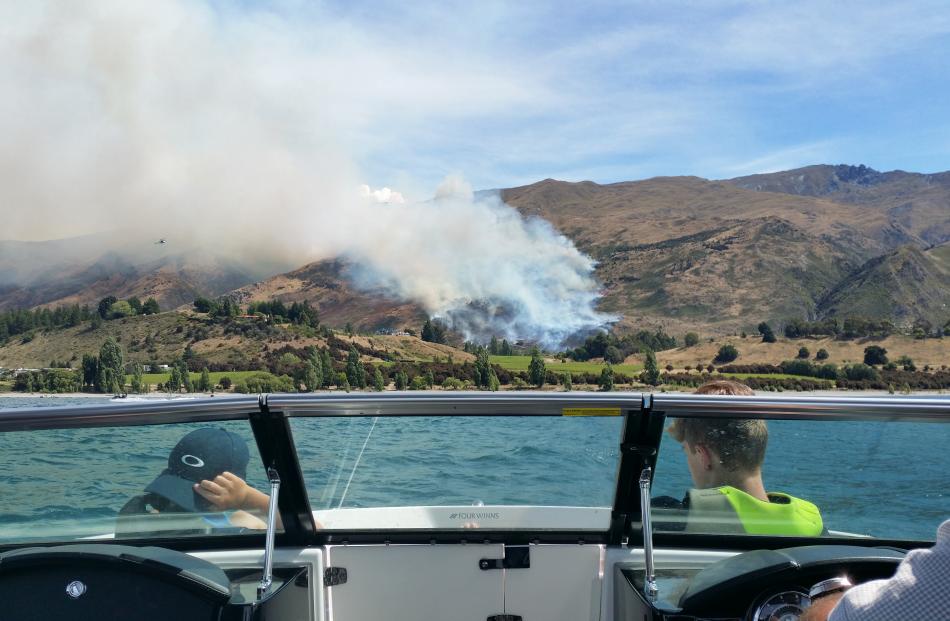 Crews have managed to contain a large fire in Wanaka that threatened the evacuation of holidaymakers at a popular nearby campground earlier in the day.
An investigation into the cause of the blaze, which ripped through 200ha of vegetation, would begin on Thursday.
A Fire and Emergency New Zealand  (Fenz) spokesman said it was first alerted to the blaze, which could be seen from central Wanaka and Albert Town, about 2.50pm on Wednesday.
At its height, firefighters from Wanaka, Luggate and Hawea battled the blaze, supported by eight helicopters with monsoon buckets, as the fire burnt vegetation at the western end of the Central Otago town.
Flames could be seen moving rapidly up the side of Mt Alpha at the end of Bill's Way, above the Wanaka Top 10 Holiday Park, just before 3pm.
A person at the camping ground, who wished to remain anonymous, told the Otago Daily Times that holidaymakers had been told to pack their cars and be ready to evacuate at a moment's notice.
However, Principal Rural Fire Officer Graeme Still said by 6.30pm the fire had been brought under control, and five ground crews remained at the scene.
Mr Still said no properties or structures were now threatened, and stock had been cleared from the hillside.
He said he expected the fire to be completely contained before nightfall, and was "really happy with how the operation has gone".
Firefighters would stay throughout the night to keep an eye on things.
It's been a hot day in the Otago region with temperatures in the high 20s.
Mr Still did not yet know the cause of the blaze, but said the combination of heat, humidity and the steep slope contributed to its size and spread.