A "devastated" Sir Tim Wallis was this afternoon heading to the spot on Lake Wanaka where his son is believed to have died in a helicopter crash.
It comes as the Royal New Zealand Navy was called in to help with the recovery of Matthew Wallis, believed to be 47m below the surface of Lake Wanakal following the crash on Saturday afternoon.
George Wallis told the Otago Daily Times from Hawaii that his brother Sir Tim,  a founder of the popular Warbirds Over Wanaka airshow, was "absolutely devastated". 
He said Sir Tim this afternoon was making his way out to Stevensons Arm, where police believed they had discovered the wreckage.
George described Matt as "very energetic" and his loss would leave a "big void". 
Matthew's brother, Jonathan Wallis, said he remained determined to bring him home to his 5-year-old son Arthur and wife Alice.
"He's a wonderful father to his son Arthur and a very good husband, if not a little challenging at times too, to his wife Alice."
Jonathan Wallis spoke to The New Zealand Herald  today just moments before heading out on day three of the search.
"At this stage the thoughts really haven't gone to remembering him, the focus is on finding him."
He said his 39-year-old brother was one-of-a-kind who had affected a lot of lives.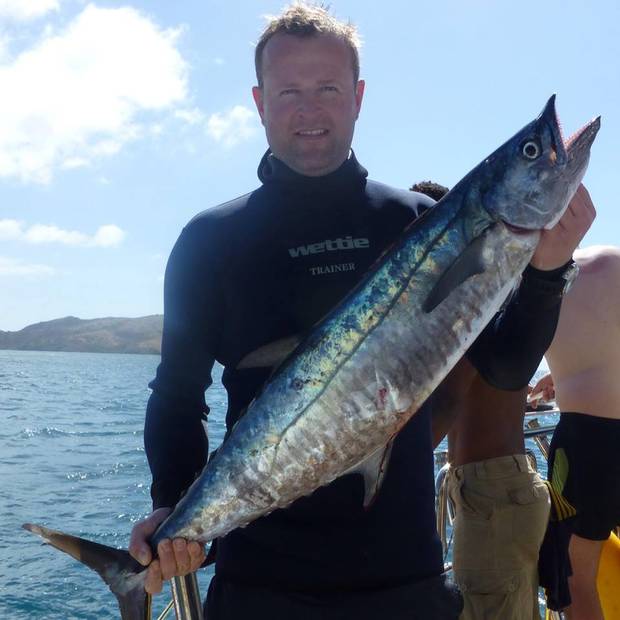 "He had a very wide circle of friends and colleagues. He was a good mix of his mother and his father and is very good at what he does."
In a Facebook tribute, Jonathan Wallis said: "I miss you already and will never ever forget you", and promised the family would take care of his wife and son.
The search resumed this morning and the Police National Dive Squad had been operating since 8.30am in Stevensons Arm of Lake Wanaka, where the helicopter crashed.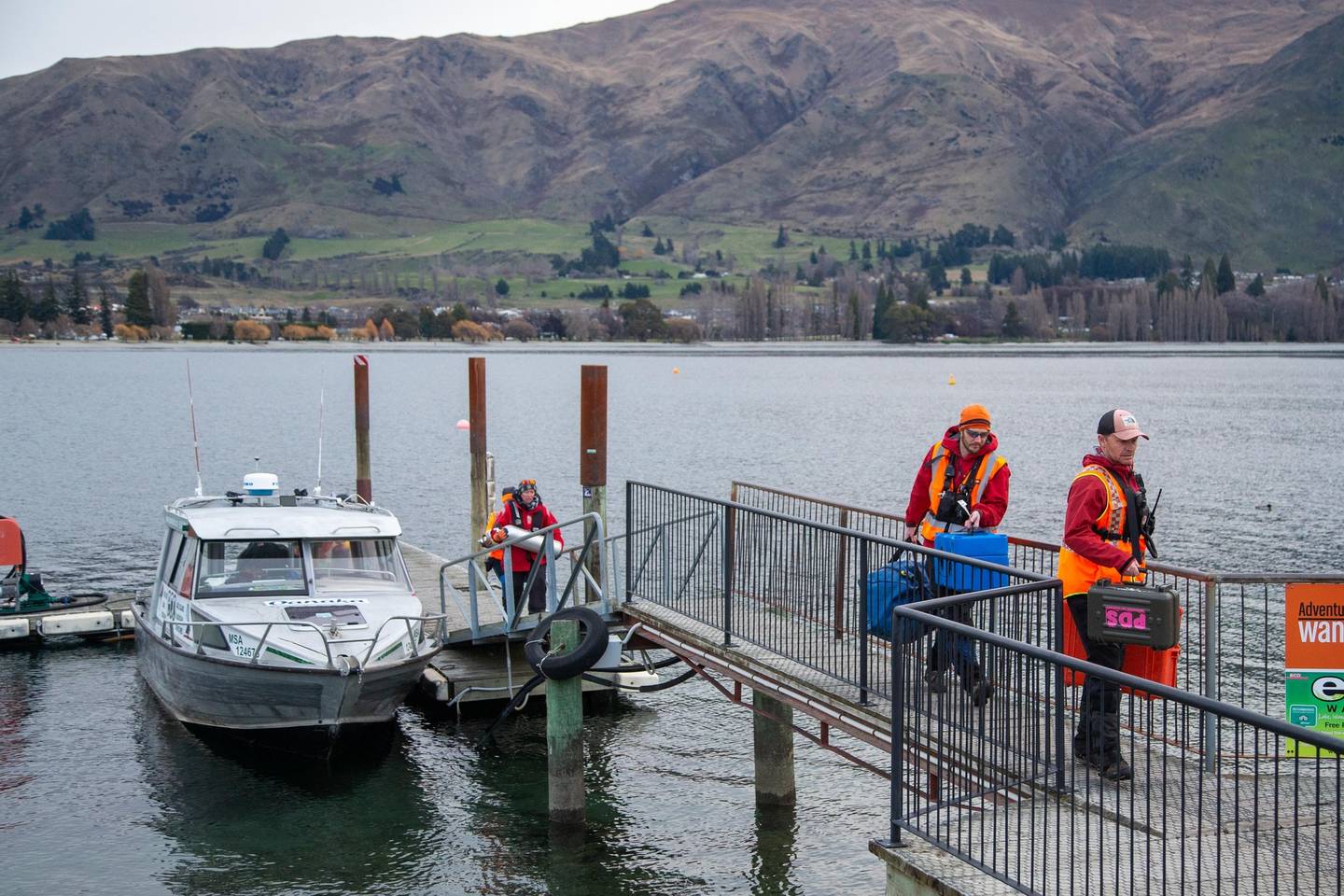 The Wallis family owns Alpine Helicopters and Minaret Station, a remote and exclusive lodge, tourism base and working farm on the western side of Lake Wanaka.
Matthew Wallis was flying alone out of Wanaka in a Robinson helicopter on Saturday just before 1pm on a 15-minute supply trip to lodge in the Minaret Bay area.
After 14 minutes, he couldn't be reached by radio. Eleven minutes later, two aircraft were sent to try and find him.
Jonathan Wallis said initially when an aircraft goes missing there was an amount of apprehension but nothing was certain.
"It's treated critical but it could be quite a simple exercise. But it very quickly became apparent it happened because obviously an oil slick and wreckage were found in the lake."
Police divers were in the water yesterday but did not make any significant finds.
Detective Sergeant Derek Shaw said yesterday that the operation had entered the "recovery phase. We do not believe that the pilot is still alive".
Weather conditions looked good, apart from a light southeasterly moving through. He said the family had a wonderful support network from the community and everyone involved in the search and recovery.
"That's a special thanks to the New Zealand police the rescue co-ordination centre, the navy, the local search and rescue LandSAR and also victim support."
Jonathan Wallis said Wanaka was still a small country town to his standards.
"At the heart of that is a very strong community spirit which at times like this for any family, no matter how large or small, comes together and provides a strong support network."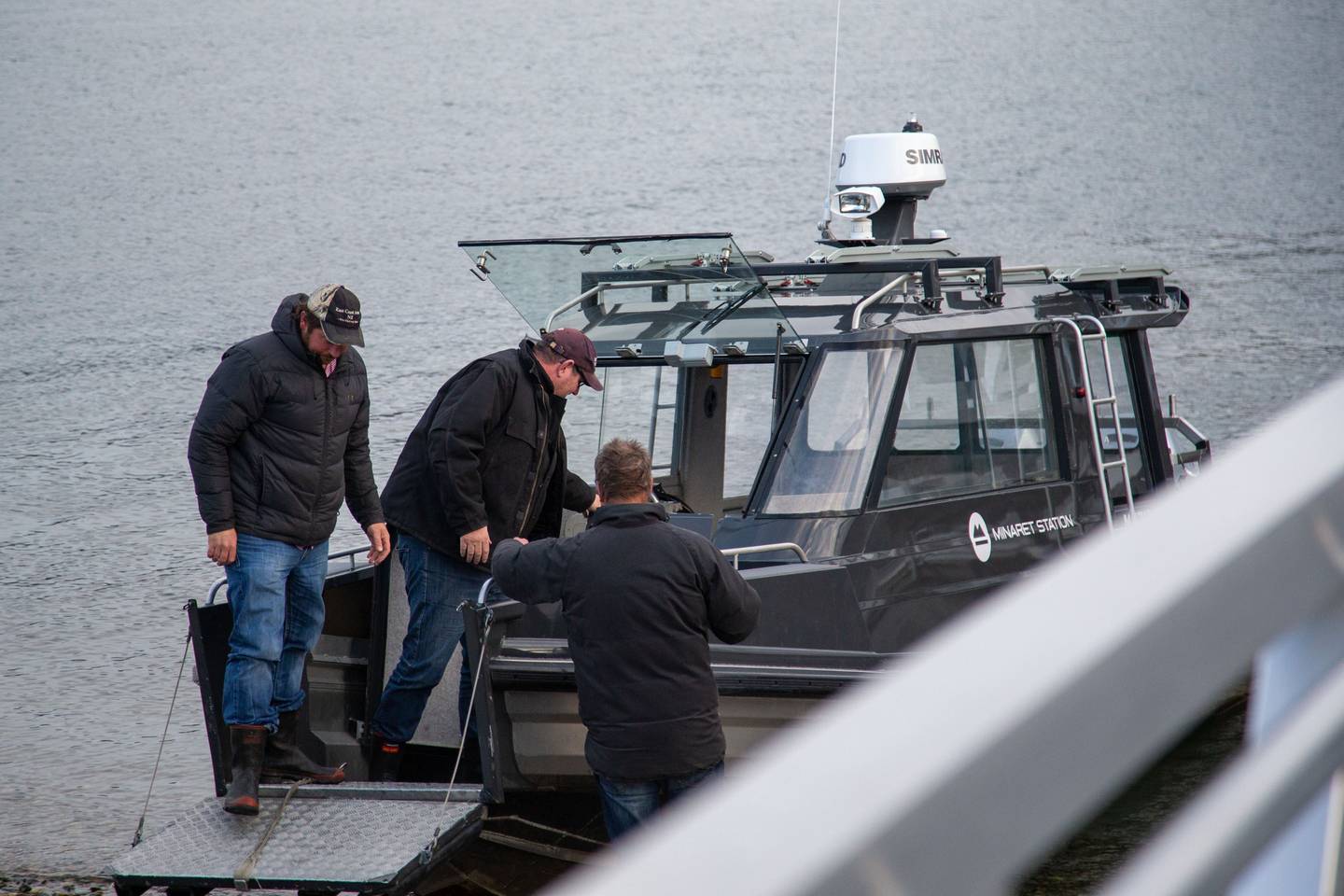 Queenstown Lakes deputy mayor Calum MacLeod described the Wallis family as a big totara tree in a small forest.
"Any impact on that family impacts the community ... they are a well-respected family and he's a wonderful man. It will be a tragic loss."
One Central Otago pilot, who asked not to be named, said, "We are all feeling for the family. As an industry, it's a tragedy. It's a very close-knit industry."
The Rescue Co-ordination Centre said the wreckage on Stevensons Island was from a Robinson R44 helicopter.
- additional reporting NZME