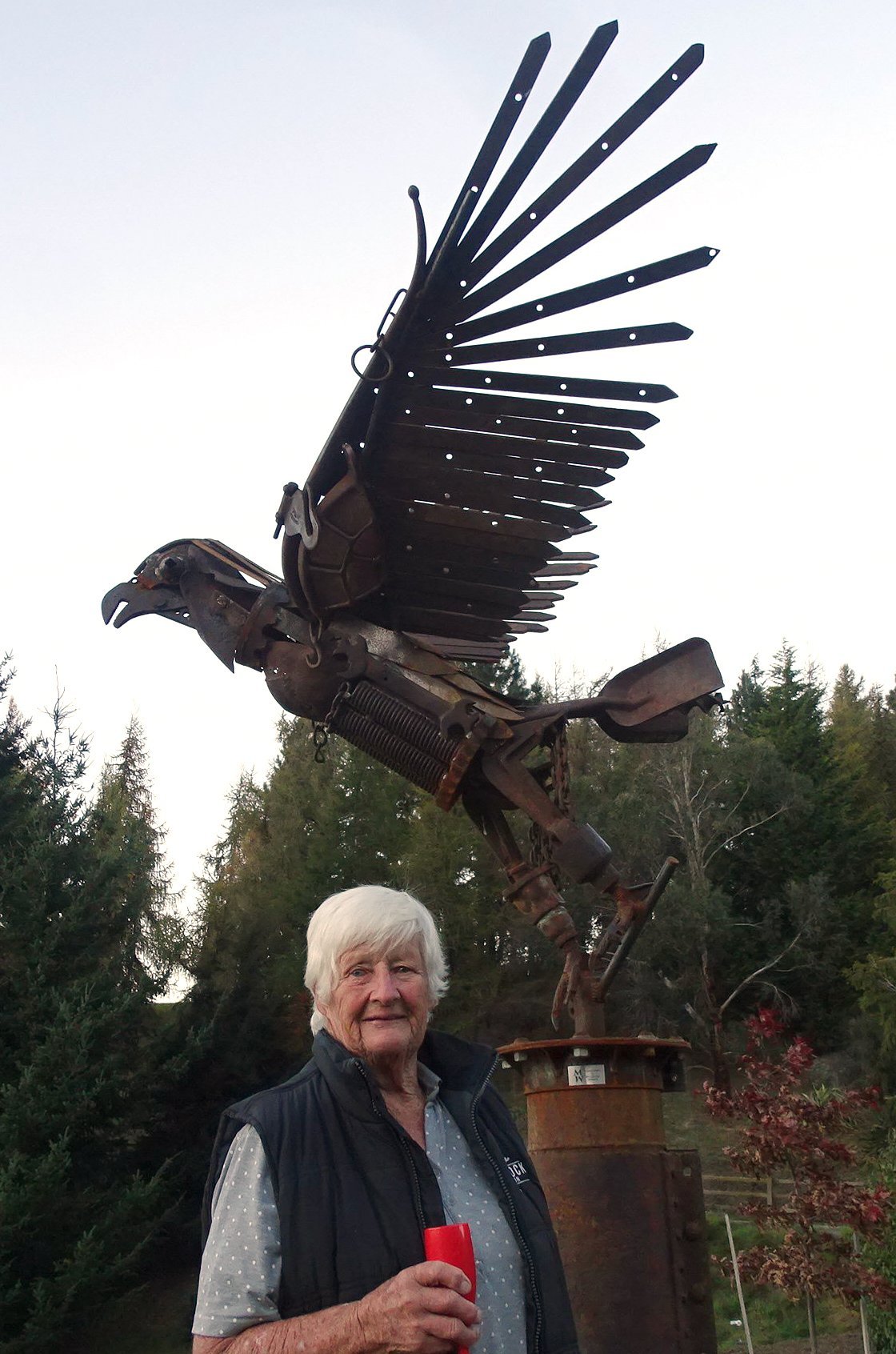 Wanaka may not have a museum but some of its oldest pioneering tools and scrap metal can be viewed and touched in a new outdoor sculpture.
Jill Blennerhassett, the granddaughter of Sir Percy Sargood who bought Wanaka Station in 1912, said she has "kept everything" she has found on the property since her grandfather's time.
Three months ago she invited metal fabricator Nicolaus Lupacchino, of Metalworks Wanaka, to pick through her scrap metal collection and take what he needed to create a sculpture of a predator bird.
At the first public viewing of the sculpture mounted in the grounds of the Olive Grove wedding venue this week, Mrs Blennerhassett praised the fabricator for being "so clever in what he had put in it".
A metal plate from an old Singer sewing machine was one side of the body, two shovels were the tail and metal hames, once used on a horse collar to distribute the weight, were the framework of the wings.
Mrs Blennerhassett said the sculpture was one of several outdoor sculptures made from recycled materials around the wedding venue and was "just for fun".