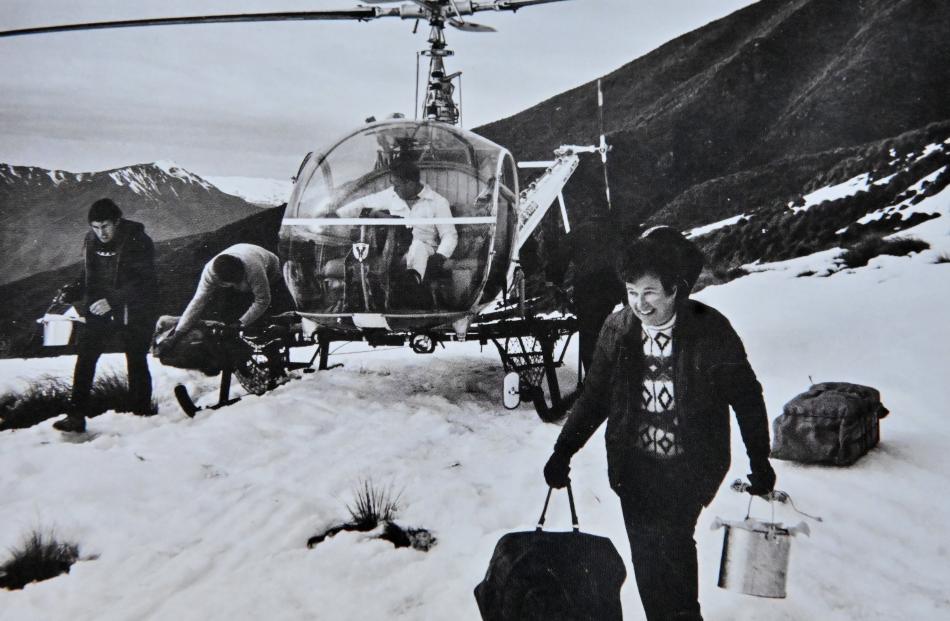 Along the sheep tracks, through the tussocks and into the deep powder snow - that was how Joyce Raffills remembers her first visit to what would become the Treble Cone Skifield.
She and husband Murray were 18-year-olds when they began skiing, and even in retirement were still hitting the slopes at fields around the world.
Now, Mrs Raffills (88) lives at the Frances Hodgkins Retirement Village and speaks for Mr Raffills, who is in care.
Mrs Raffills this week said with a laugh her husband and the late Ralph Markby got the credit for starting Treble Cone but "I was there cooking and cleaning ..."
Discussions about the need for more ski terrain began in a long queue at the Coronet Peak Skifield in the late 1960s.
"We said to each other, this is not on.
"We'll have to look for another place."
From Wanaka, where the Raffills had a crib, they could see the snow on Treble Cone and one spring, with their two young children Peter and Mike, took a picnic and went to investigate.
They first walked in from the Motatapu Valley but on later visits used a farm track in the Matukituki Valley, on Cattle Flat Station, farmed by Rod Aubrey.
Then, over a cup of tea at their St Clair home, the Raffills encouraged other skiers to chip in some money, and the Treble Cone skifield began to take shape.
Mr Aubrey, who was not a skier, was the first chairman but was soon succeeded by Mr Raffills.
The couple owned a glass business in Dunedin but Mrs Raffills said Treble Cone took over their lives.
"If you've got a hobby that consumes you, you do that."
With help, they built a small A-frame hut on the field, and hosted skiers, who often chose to fly with Sir Tim Wallis rather than walk in.
"They were invited people only at that stage, or people that had money, if you know what I mean."
Mrs Raffills said many Wanaka people were initially "very anti" the skifield.
"`It'll never go ahead', they said. "It'll be no good'."
Mrs Raffills said she and her husband had always considered Treble Cone and Cardrona could join one day.
"We said to each other, this could be like one of those places in the United States where the skifields all connect."
Tourism Holdings eventually took over the field and Mrs Raffills said she and her husband sold their Treble Cone shares to buy a new car.