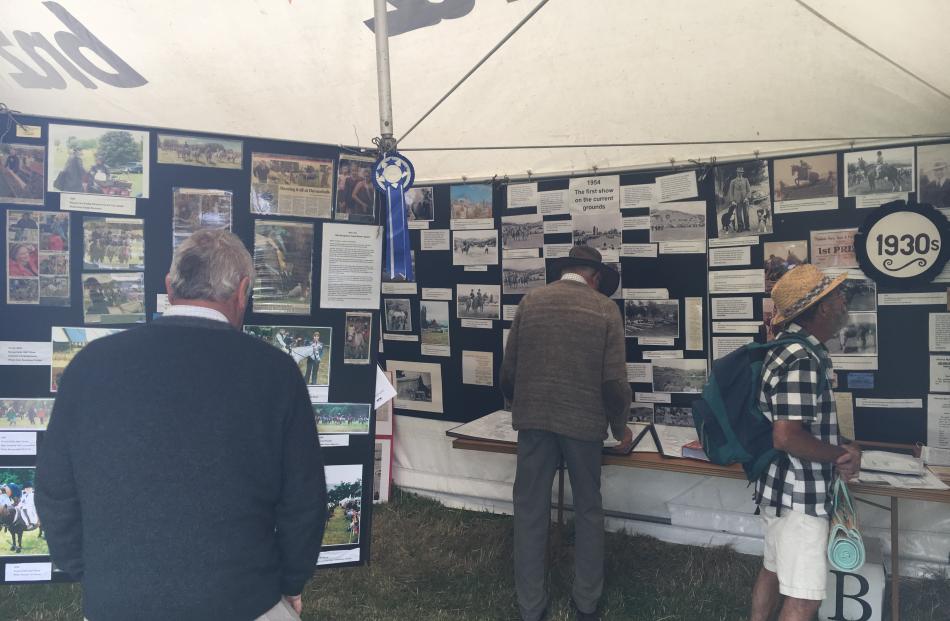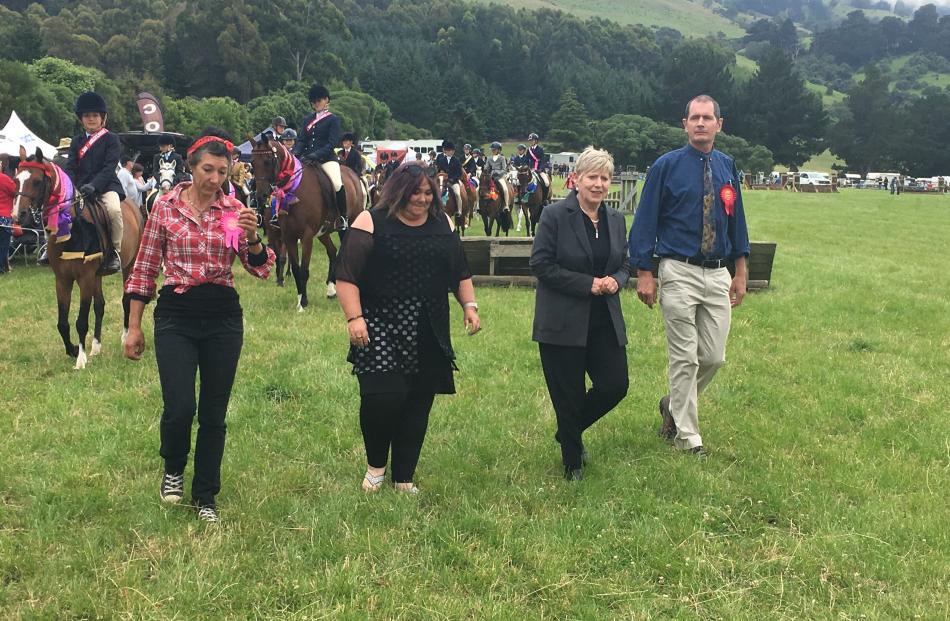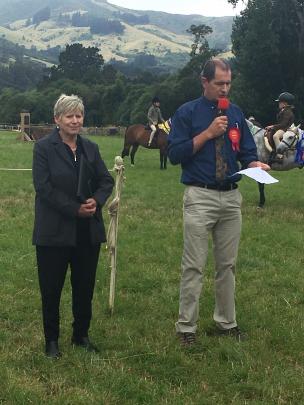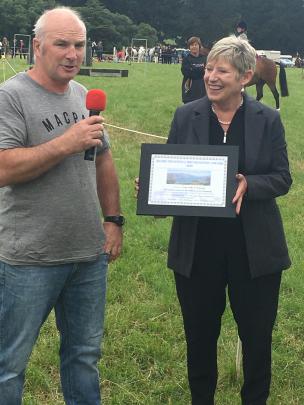 The rain stayed away and the sun hid behind the clouds, making it the ''perfect day'' for the Duvauchelle A&P Show on Saturday.
Show president Phil Bremner said the conditions were ideal as the Duvauchelle A&P Association celebrated 150 years of agricultural and pastoral shows in the Akaroa Harbour area.
Starting out from humble beginnings, with a horse race on the beach at Duvauchelle, the Banks Peninsula A&P Show was founded in 1868, changing its name to the Akaroa A&P Show in 1884 and the Peninsula Horse Show in 1898.
After the Banks Peninsula A&P Association was established over the hill in Little River in 1912, the Peninsula Horse Show and Pastoral Association was formed as an incorporated body and held its first show at Duvauchelle in 1914.
There was a further name change in 1994 to the Duvauchelle A&P Show.
Mr Bremner said he had enjoyed learning the history of shows in the Akaroa Harbour area and noted how much transportation between Akaroa and Christchurch had changed.
In the early days, the quickest way to travel was by ferry from Akaroa to Duvauchelle and then walking over the hill before continuing on to Christchurch.
When a road was first established to Akaroa, a coach trip to Christchurch took nine hours.
Mr Bremner said it was later recorded that the Akaroa County Council forbade driving at night, accept on Wednesdays, to allow farmers to attend the Addington sales the next day - ''so long as they didn't go faster than 24kmh''.
To mark the occasion, Mr Bremner said past presidents and secretaries had been invited to attend an afternoon tea with Christchurch mayor Lianne Dalziel and the day concluded with an informal barbecue to thank all those who had been involved in the show over the years.
Ms Dalziel was also on hand to present the Banks Peninsula Appreciation Award, which went to Kerry Little, of Takamatua near Akaroa, for her work as Heartlands Services Centre co-ordinator in Akaroa.
As she was unable to attend the show, her brother, Tim Little, accepted the award of her behalf.
Mr Little said his sister often went ''above and beyond, so it's not just a job for her, it's more or less 24/7''.
-By David Hill