Saturday produced another close race between two of Otago's top middle distance runners.
Very little has separated Josh Hou and William Scharpf over the past two seasons and they had another tight race at the Caledonian Ground.
This time it was Scharpf (University of Canterbury) who claimed victory in the 1500m, his time of 4min 04.54sec edging Hou (Hill City-University) by less than a second.
Rebekah Greene (HCU) contrasted that in the women's field, putting in a typically dominant display.
She finished in 4min 19.52sec, 40sec ahead of her closest competitors.
Greene also took the 400m, winning with a time of 59.41sec.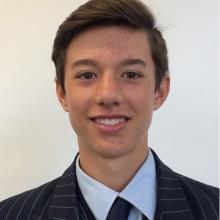 Meanwhile, Hou got one back in the men's 400m, finishing in 51.84sec to edge out Thomas Sullivan (HCU), who finished in a time of 52.59sec.
In the 100m HCU star Rosie Elliott ran her second race of the summer, clocking in at 11.92sec.
Nathan MacDonnell (HCU) was the fastest man at 11.21sec.
Fifteen-year-old Niamh Townsend impressed in taking the women's long jump.
She leapt 5.07m, beating a close field in which Taieri's Leonie Palmer came second with 4.98m.
Taieri's Zharna Beattie stood out in the throwers' circle, winning both the women's discus and shot put with throws of 41.46m and 11.35m respectively.
HCU's Jamin Millar also had a useful day in the shot put circle, throwing 11.95m to take the men's title.
In the hammer throw Taieri's Todd Bates threw 49.24m to win the men's competition, while Dyani Shepherd-Oates' (Taieri) 52.90m edged Mayce Ballantyne's 48.29m in the women's competition.