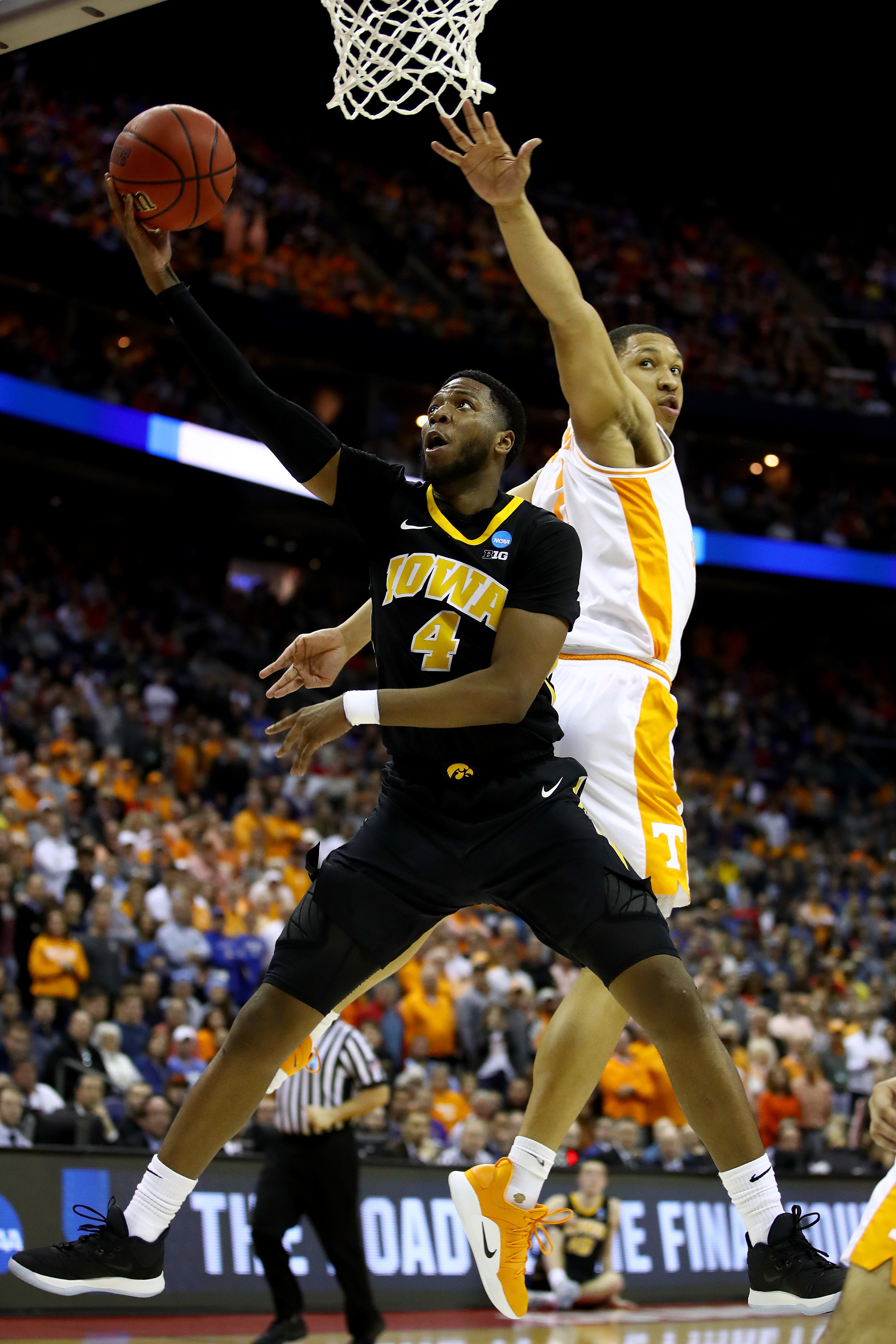 The Otago Nuggets have added some significant star-power to their roster.
Isaiah Moss has been announced as the team's second import.
A 1.96m shooting guard, Moss has signed with the Nuggets after an impressive college career in the United States.
The 24-year-old joins Australian forward Geremy McKay, who was unveiled as the side's other import earlier this week.
Both signings are contingent on the Government granting the league a critical workers exemption for its imports.
Moss played three years at the University of Iowa, before transferring to the University of Kansas for his final year last season.
Notably Kansas was ranked as the No1 team in college basketball when Covid-19 ended the season.
During that year he averaged 7.9 points per game and 2.3 rebounds.
He showed himself to be an exceptional shooter — he averaged more than 37.8% from the three-point line over his college career — while also being a solid defender.
Highly regarded Kansas coach Bill Self even went as far to say that the team would not have been where it was without Moss.
He also once scored 19 points in the final 96 seconds of a game for Iowa, nearly hauling in late-game 14-point deficit against Minnesota in the process.
Nuggets coach Brent Matehaere was thrilled with the signing.
"He's going to certainly create some space for people to be able to play, they won't be able to hang off him too much," he said.
"He's certainly a skilled shooter, so really excited, it's something that really suits what we're trying to do this year."
Alongside that, Matehaere said Moss was capable of playing with the ball in his hands, something he had done more of at Iowa.
At the other end he was prepared to take the tough defensive assignments, which was important for the Nuggets too.
However, it was the smaller things that had made Moss catch Matehaere's eye.
"What really impressed me is the key things that stand
out to me when I watch those little clips before I watch a whole game are when they make a basket what's the next thing they do?
"The next thing Isaiah does is basically pick up on defence.
"He's finding his player, moment to moment he's playing the game the whole time.
"We can really see that's entrenched in the way he plays.
"That's exactly what we're looking for in our players as well."
Moss and McKay join Sam Timmins, Matthew Bardsley and Pafe Momoisea as confirmed signings for the team.
The Wellington Saints also announced an import yesterday, Kerwin Roach being set to join the perennial contenders.
The season is set to begin on April 24, when the Nuggets host the Saints at the Edgar Centre.