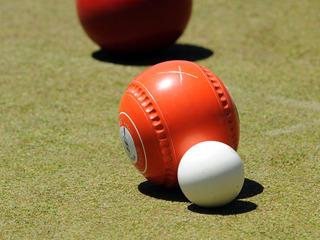 It is going to be a massive weekend for bowls in Dunedin.
The New Zealand Professional Bowls Association will complete its 2021 season with a long-delayed finals weekend held over from last year's Delta variant lockdown.
With players switching to outdoor bowls over summer and border restrictions precluding travel to World Bowls Tour events, the finals weekend was delayed until this month and offers $1500 prizemoney for each event winner in place of the missed travel to the UK.
It will be a welcome return to the Dunedin Bowls Stadium, which has been itching to show its hospitality for a big PBA event, having had a scheduled Australia v New Zealand Challenge twice cancelled during the pandemic.
Action starts with a Shanghai tonight, and will finish on Sunday afternoon.
PBA organisers hope this will be the start of a more normal season without postponements and leading towards a resumption of travel to international events.
The New Zealand team will be announced to compete in the next PBA transtasman clash.
There will also be interest this weekend as the inaugural inter-branch trophy is up for grabs.
Co-ordinator Ken Walker expected Dunedin had a strong chance of being the first name on the trophy as the local team - including three players under the age of 30 - had a bunch of bowlers in good form.
He is also looking forward to the chance of catching up with some old mates, as he has arranged a reunion of ''living legends'' to coincide with the tournament.
After the finals weekend, Dunedin will host its first event of the new PBA season at Queen's Birthday Weekend with qualifiers in Shanghai, Scottish Open and UK Open singles.
The UK Open singles replaces the International singles. This was an experimental event played near Newcastle for the first time in March which had a whole indoor green in use rather than one portable rink, which condensed the tournament to three days.