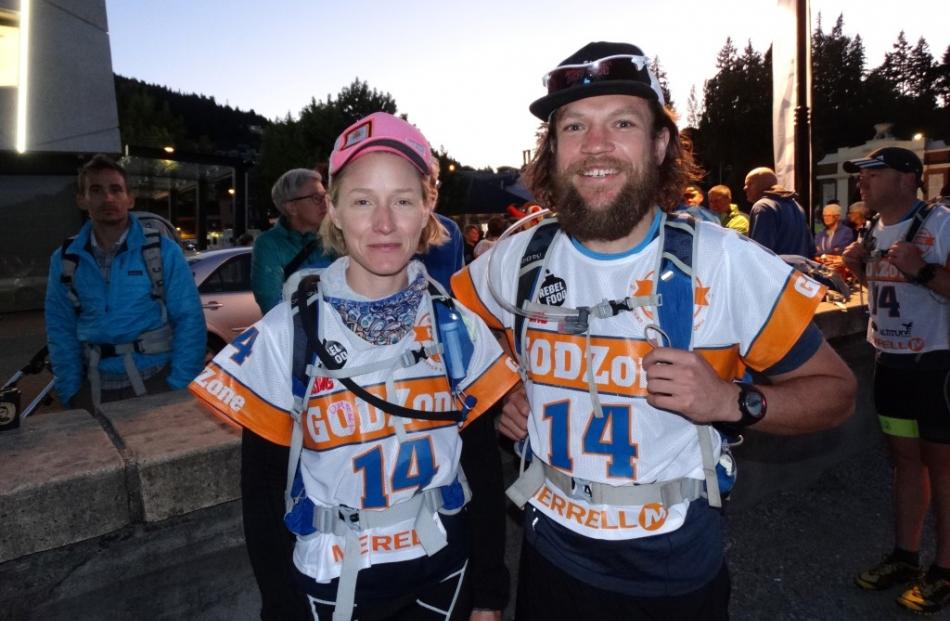 Nerves and nervous eating abounded in Queenstown Bay this morning for the start of the Godzone adventure race.
On Marine Parade, before the 7am start hooter, Auckland's Stuart Lynch, of the Swordfox team, said: "You're always a bit nervous beforehand."
At 410km, the race course is shorter than the other five chapters of the race.
But Lynch said some of the hikes looked fairly steep.
"I think it'll be fairly hard work," he said.
"Things going well we'll go through the night tonight and then get a sleep on Sunday night. You've got to play it how it comes, really."
Ten minutes from the start, Ethel Murphy, an Irishwoman living in Wanaka, chews on a bagel.
"I'm really looking forward to heading up places where normally we wouldn't have access to.
"It's really sweet that landowners allow the race to go through their property."
Her team mate in Otago Minions, Steve Mosley, of Dunedin, said their plan was to keep the same steady pace.
"We're just there to try and finish," he said.
"We know some people are going to be fast but I'm sure we'll see them again later.
"We're going to get out there, enjoy it, enjoy the mountain biking and the rafting and the whitewater stuff - that all looks like it's going to be really, really fun - and then suffer through the treks."
Hundreds of supporters and well-wishers dotted Queenstown Bay to see off the almost 300 competitors.
For the full 'Pure' course, the first stage is an 11km trek to Skyline, followed by a 19km mountain bike ride to Tuckers Beach and a 19km kayak to Chard Farm.
Then it's a gutbusting 49km trek to Branches Station.
For spectator viewing, from 11am today the first competitors are expected at the old Shotover Bridge, where the 'Pursuit' competitors, on a shorter course, have to abseil.