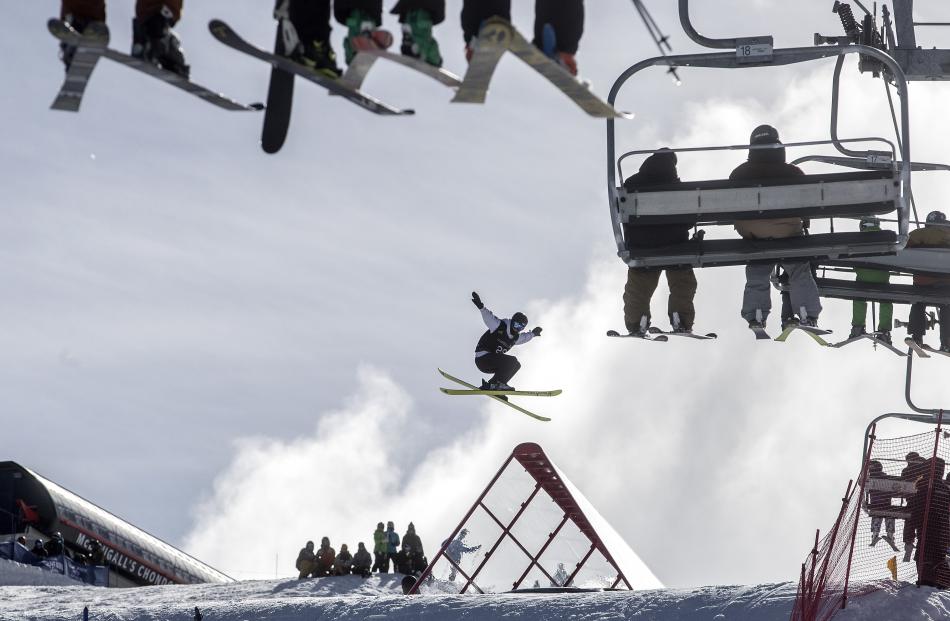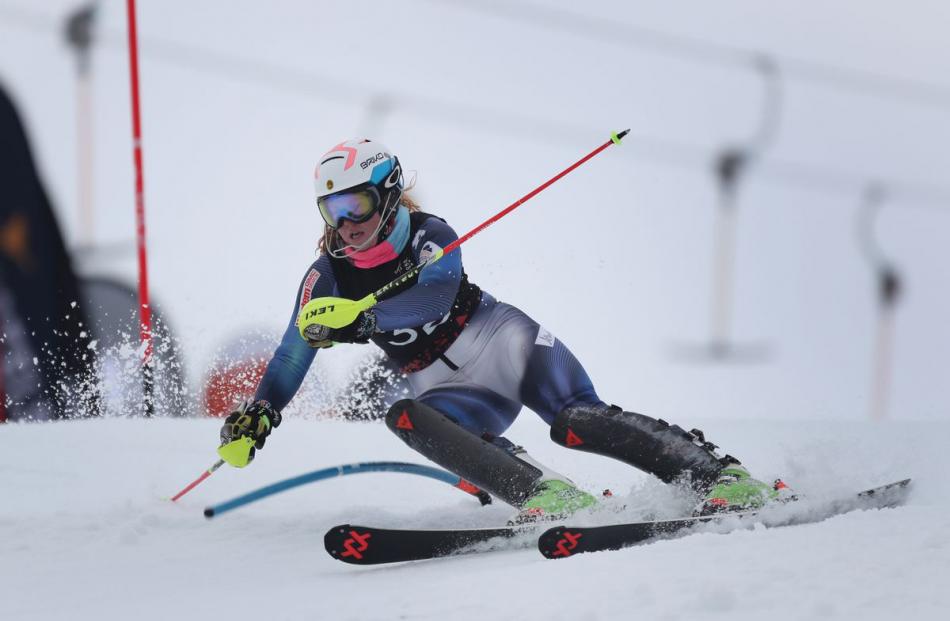 Two young Wanaka brothers showed why many consider them to be the future of freesking in New Zealand at a World Cup event yesterday.
Wanaka skier Miguel Porteous (18) was the highest-placed New Zealander at the Winter Games freeski halfpipe World Cup competition in fifth place, while brother Nico Porteous (15) finished sixth at the Cardrona Alpine Resort.
In his first competition after seriously injuring himself last year, 2014 Olympian Beau-James Wells (21) proved he still had what it takes to compete with the best in the world, finishing 10th.
The 35-man event was full of athletes with X-Games and Olympic experience and Olympic qualifying points were earned by those finishing in the top 10.
American Alex Ferreira dominated the men's event, winning the competition before he had even started his final run.
"I came down here to get a practice event in, and it turned out to be a pretty heavy heat, full of really good riders, so I'm stoked to come away with the win."
Ferreria will now return to Colorado before making the trip south again for spring training at Cardrona. The younger Porteous was unlucky not to finish higher after an impressive final, which included a double cork 1440, only to drag his hand on his final jump.
For those who do not know, a double cork 1440 is, basically, when the skier flips twice while at the same time completing four full rotations of their body.
"I'm stoked. It's the first time I've landed that run in competition, first time I've ever brought out two of those tricks."
"I'm definitely happy with how I performed here and now I'm looking forward to the rest of season," Nico said.
Brother Miguel was also happy with his fifth place after having to claw back from losing a ski in his first run.
"I'm really happy with my runs. My ski popped off in the first run so I really had to regroup and really just focus and drop in for the second run and it all came together."
Wells was satisfied with his finals appearance and 10th placing.
"Those were my first competition runs for a year and a-half and it feels pretty good to be back into it," Wells said.
With her final run of the day, Canadian Cassie Sharp pipped 15-year-old Estonian Kelly Sildaru to win the women's competition. It looked like Sildaru would be able to add the halfpipe to her earlier slopestyle win, but the Canadian saved her best for when it mattered most.
"I knew what I had to do. Kelly came out there with a really strong run. I just wanted to boost, get all my grabs and get ahead of her because she had a great run."
"I'm stoked the judges saw what I was trying to do and I'm really, really happy."
Sochi Olympian Janina Kuzma was the top-placed New Zealander, finishing in 19th followed by Britt Hawes in 20th and Maggie Little in 21st.