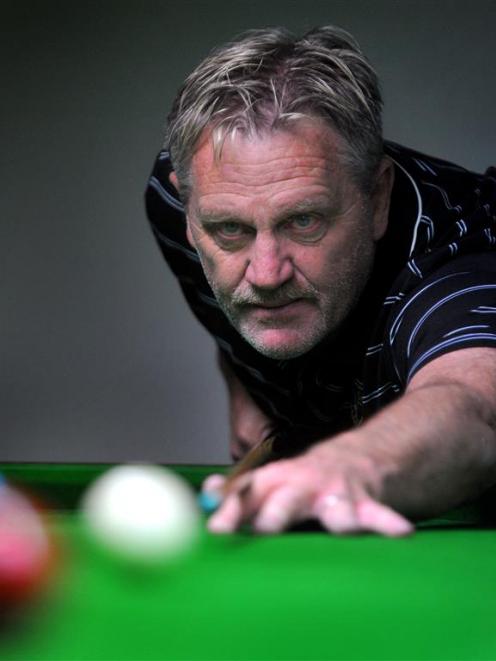 Bruce Cunningham has revived his love of snooker which began in a Wanganui billiards hall almost 50 years ago.
Cunningham (62) took up the sport when he was 15, as his friend's father ran a hall in Wanganui.
He kept at the complex cue sport for the next 10 years before it took a back seat to raising a family.
In the meantime, Cunningham moved to Sydney 28 years ago, but still enjoyed a trip back home to the "River City'' to catch up with his family.
Cunningham timed his visit in 2013 with the New Zealand Masters Games, where he took part in the half-marathon walk - "I was kidding myself but I made it round'' - before picking up the cue 18 months ago.
He won silver in the men's singles at the Masters Games in Wanganui in 2015, and picked up a bronze in the singles this week before embarking on doubles yesterday.
Cunningham said snooker was not the easiest sport to get back into after 35 years away.
"You know how good you were and it's just a little bit harder to come back,'' he said.
However, now he is back into the groove, Cunningham plans to make regular Masters Games appearances.
"I'll be coming every year now. I'm really enjoying it.''
Cunningham was also spending time searching for history on his family while he is in Dunedin, as his father was brought up in Balclutha.
The Sydney man manages a juvenile justice centre, but said he has not tried introducing them to snooker for now.
"They're more into crime,'' he quipped.